Ramesh Jarkiholi hits out at brothers Satish, Lakhan
While addressing media in Belagavi disqualified MLA Ramesh Jarkiholi lamented stating Satish Jarkiholi "cheated" him while Lakhan Jarkiholi "backstabbed" him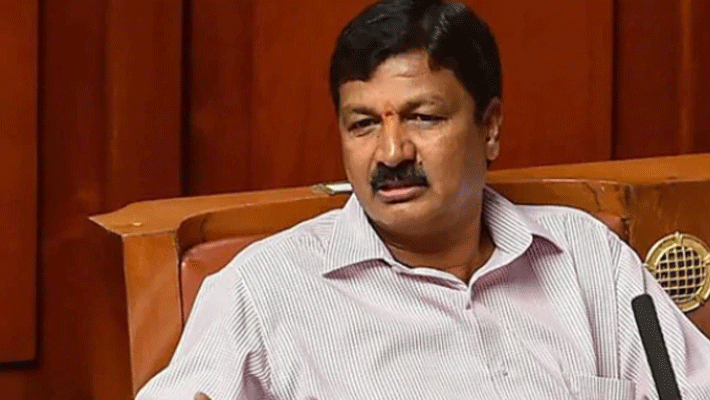 Belagavi: While parties are busy preparing for the upcoming by-polls on December 5, one of the disqualified MLAs Ramesh Jarkiholi while addressing media in Belagavi seemed to possess a tone of lamentation when he spoke of his brothers.
"It's been 40 years since I've had contact with Satish Jarkiholi. I will not have any contact with him in the future too, said Ramesh Jarkiholi". He further added, "Lakhan Jarkiholi backstabbed me".
"
As the by-poll bugle has been blown, Ramesh Jarkiholi who joined the BJP on Thursday and will be contesting by-polls from Gokak on a BJP ticket, sounded very confident of winning the upcoming by-election. He also took a dig at the leader of opposition Siddaramaiah. 
"Be it the difference of one vote or lakhs of votes, I'm the one to win to the upcoming by-polls on December 5. My nemesis can plan strategies to defeat me in the upcoming by-polls. AH Vishwanath is my teacher in politics and Siddaramaiah is my junior who entered politics after me", said Ramesh Jarkiholi.
17 MLAs were disqualified earlier this year at the end of the Congress-JD(S) coalition government's reign, by the then-Speaker Ramesh Kumar. 16 of them joined the BJP, while Roshan Baig refrained from joining the party.
On Wednesday (November 13), they were granted relief by the Supreme Court to contest by-polls. The apex court also upheld their disqualification.
Karnataka will go to polls on December 5 for the seats that were vacated when the rebel Congress-JD(S) MLAs were disqualified. Their disqualification caused the collapse of the HD Kumaraswamy administration and paved the way for BS Yediyurappa to return to the chief minister's seat.
The disqualified MLAs are now a happy lot and are confident of winning the upcoming by-polls on December 5. Only time will tell if these MLAs will win the by-polls and get a Cabinet berth in chief minister BS Yediyurappa's government. 
 
Last Updated Nov 16, 2019, 5:28 PM IST