Ram Temple Bhoomi Pujan: Baba Ramdev, other guests reach Ayodhya
Baba Ramdev, sadhus and seers arrived for the Bhoomi Puja ceremony of the Ram Temple in Ayodhya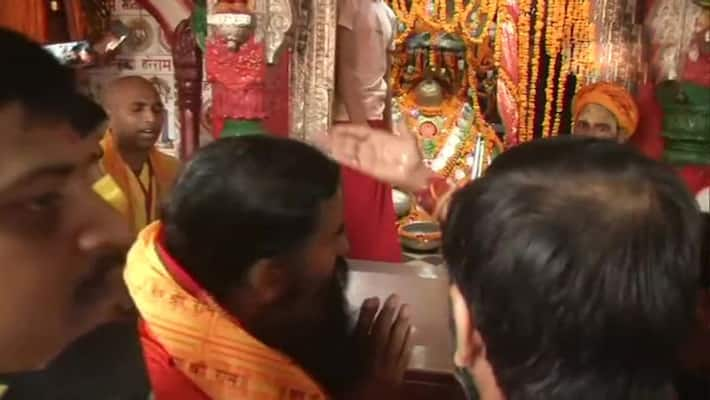 Ayodhya: The guests one by one are reaching Ayodhya for the auspicious muhurat for the Bhoomi Puja (groundbreaking ceremony).
Yoga guru Baba Ramdev, sadhus and seers reached the holy site for the Bhoomi Puja ceremony for the Ram Temple.
It is also to be noted that Prime Minister Narendra Modi will return to Ayodhya after 29 years today (August 5) for the auspicious ceremony. He will lay a 40kg silver brick to mark the start of the temple, which is believed as the birth place of Lord Ram.
The ceremony began at 8 am and will go on till 2 pm. However, the main pujan will be held at 12:30 PM, while PM Modi will lay the foundation stone at 12:40 PM.
Reports said that the auspicious muhurat for the Bhoomi Puja will be only for 32 seconds.
In wake of the COVID-19 pandemic, sanitisation work has been done at the Hanuman Garhi Temple in the morning ahead of PM Modi's visit. Tight security and COVID-19 protocols will be followed at the temple.
The government on August 4, released the pictures of the design of the planned Ram Temple in Ayodhya. The temple will be 161 feet tall and almost double the size of what was originally planned. The images display a grand three-storey stone structure on a raised platform with multiple turrets, pillars and domes.
According to reports, architect Chandrakant Sompura, who comes from a family of temple architects, was asked around 30 years ago to design the Ram Temple. His father Prabhashankar Sompura designed and oversaw the reconstruction of the Somnath temple.
Last Updated Aug 5, 2020, 11:29 AM IST