Ram Mandir in Ayodhya: Intelligence inputs warn leaders associated with the movement that they may be targeted
Reports state that Pakistani-based groups are planning to target leaders associated with the Ram Mandir movement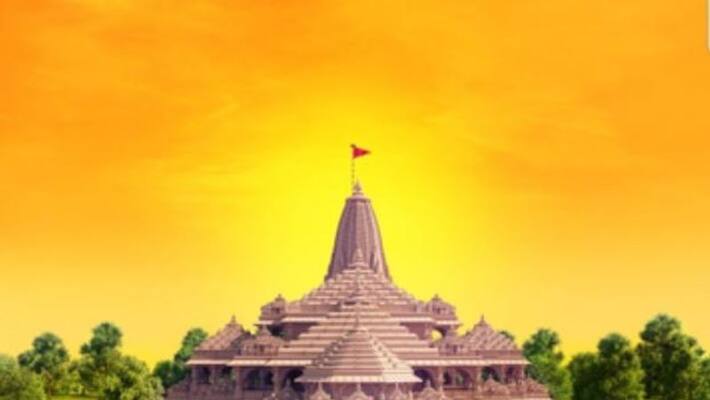 Bengaluru: Reports state that Pakistan-based groups are planning to attack right-wing leaders of the BJP, VHS and ABVP associated with the Ram Mandir movement. 
Times Now adds that India-based entities of transnational criminal and underworld networks have been tasked to collect details like office and residential addresses as well as the day-to-day movement of these leaders.
It also notes that the sleeper cells of the D-gang have been activated to carry out the attacks at the earliest. Based on these inputs, the Centre has issued instructions to follow the 3-pronged attack. 
A note on bhumi puja: 
The bhumi pujan at the Ram temple in Ayodhya on August 5 was performed by Prime Minister Narendra Modi. 
It was last year that the Supreme Court of India held a day-to-day hearing of the Ram Mandir issue and pronounced the verdict, paving way for the temple construction. This signalled the end of a 500-year-long land dispute. The top court, using constitutional powers, also ordered that a trust be formed to oversee the construction of the temple. 
As per the court's order, a trust was formed. It is called the Sri Ram Janmbhoomi Teerth Kshetra Trust.
Now, less than a fortnight after the bhumi pujan, the trust announced that the construction of the temple began on August 20. 
The trust further announced that the construction would be completed in 36-40 months, and keeping in mind ancient Indian construction techniques, iron won't be used. 
A tweet in this regard, read: "The construction of Shri Ram Janmbhoomi Mandir has begun. Engineers from CBRI Roorkee, IIT Madras along with L&T are now testing the soil at the mandir site. The construction work is expected to finish in 36-40 months. The Mandir will be built by adhering to India's ancient and traditional construction techniques. It will also be built to sustain earthquakes, storms and other natural calamities. Iron won't be used in the construction of the Mandir."
 
Last Updated Aug 21, 2020, 4:34 PM IST