Rajya Sabha MP says big change post COVID-19 should be governance and urbanisation
Coronavirus has become a wake-up call for thousands. When the virus spread can only be stopped with social distancing, what will the slum people do to maintain social distancing? Where will they go to maintain social distancing norms?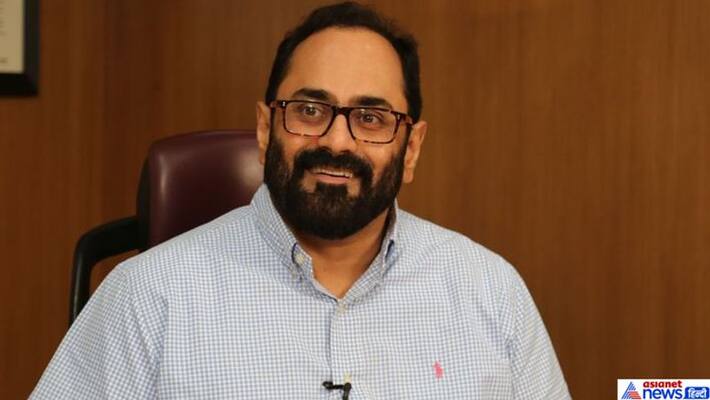 Bengaluru: Coronavirus outbreak in the country has brought many other hidden stories of the nation to light. One among them is the corrupt and negligent way cities like Mumbai and Bengaluru have been let to grow disregarding planning laws, health, and housing for the poor. 
Rajya Sabha MP Rajeev Chandrasekhar took to Twitter, saying that one of the biggest changes to adapt after the coronavirus outbreak is to have good governance and urbanisation. He tweeted, "The #CoronaVirus pandemic has exposed corrupt n negligent way our cities like Mumbai n #Bengaluru hv been let to grow disregardng planning laws, health n housing for poor. One of big changes post this crisis has to be in city Governance n urbanization @narendramodi @BSYBJP."
Taking at a look at Mumbai, Tata Group chairman emeritus Ratan Tata said that COVID-19 is actually a wake-up call for planners and administrators struggling to contain the coronavirus pandemic through social distancing. He also lambasted developers and architects for treating slums as "residue" of the city saying that it is one of the reasons for the rapid spread of the deadly coronavirus pandemic in the metropolises. 
Tata, who always wanted to be an architect, said builders and architects have built vertical slums which have neither adequate fresh air, hygiene or open space. "The big gain for developers comes from the high-value housing that comes up in the areas where the slum stood once, and I think what has happened in the COVID issue is that for the first time, the low-value structures that we have built in close proximity are now the very cause of the spread of the virus."
"The pandemic has underlined the problem that slums create for everyone due to the absence of enough fresh air, enough open space and the issues of being uprooted from your work," the 82-year-old industry veteran said.
Last Updated Apr 21, 2020, 12:47 PM IST