Rajya Sabha MP lauds steps taken by RBI to help economy
BJP Rajya Sabha MP Rajeev Chandrasekhar applauded the steps taken by the RBI to ease financial stress and negate the impact the lockdown has had on the economy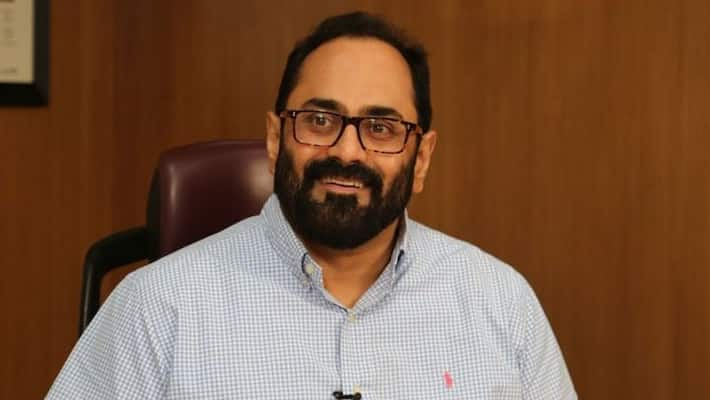 Bengaluru: The Reserve Bank of India has come up with a set of measures for the second time to extricate the country out of the economic mess, as the nation struggles to fight the coronavirus pandemic.
One of the measures is to discourage banks from parking their excess liquidity with the central bank and mandating the lenders to buy debt papers of small and medium sized non-banking financial companies (NBFC).
BJP Rajya Sabha MP Rajeev Chandrasekhar has lauded the steps taken by the central bank in improving the situation.
On Twitter, the MP stated, "The @rbi has stepped up again - with steady n sure steps. This is way to do it. No flash but solid n steady steps to get our Economy to SoftLand this year n roar again next year."
Stating the measures taken, he added in another tweet in which he said, "These steps gives confidence n stability to markets n help Softland economy."
The RBI has cut the reverse repo rate by 25 basis points to 3.75%.
"RBI's announcement to infuse liquidity into the system is extremely welcoming and a big relief to NBFC borrowers. The decision to cut the reverse repo rate by 25bps will encourage banks to look for lending opportunities. We would appreciate, if banks reciprocate positively to NBFCs request on moratorium to manage cash flow smoothly," said Umesh Revankar, MD and CEO, Shriram Transport Finance, as reported by Business Standard.
The RBI will open a refinance window for National Housing Bank (NHB), National Bank for Agriculture Credit (NABARD) and Small Industries Development Board of India (SIDBI).
Last Updated Apr 17, 2020, 3:25 PM IST