Rajya Sabha MP Jaggesh faces complaint over tiger claw pendant
Actor and BJP Rajya Sabha member Jaggesh's wearing of a tiger claw locket has sparked social media discussions. A complaint has been filed by former Congress MLC PR Ramesh with the Forest Department against Jaggesh. The actor has confirmed owning the tiger claw locket.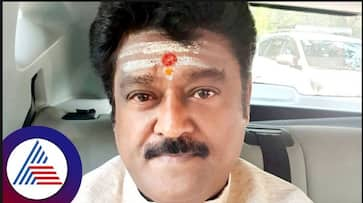 The news regarding BJP Rajya Sabha member and actor Jaggesh wearing a tiger claw locket has been circulating on social media for the past 24 hours. In response to this, former Congress MLC PR Ramesh has filed a complaint against actor Jaggesh with the Additional Chief Secretary of the Forest Department, Javed Akhtar. Actor Jaggesh has acknowledged his possession of a tiger claw locket.
Following the arrest of Varthur Santhosh, a former Bigg Boss contestant, for wearing a tiger claw locket, several celebrities have found themselves in legal trouble. Actor Darshan has faced a complaint for wearing tiger claws, while Vinay Guruji has come under scrutiny for sitting on a tiger skin.

Bigg Boss Kannada contestant Varthur Santosh arrested over Tiger claw locket

Additionally, Sandalwood veteran actor and Rajya Sabha MP Jaggesh is now also in the spotlight for reportedly possessing tiger claws. An old video has resurfaced featuring Jaggesh's statement in an interview with a private channel, where he discusses the tiger claw locket around his neck.

In the video, he mentions that his mother gave him the locket when he was 20 years old, and he humorously remarks that it makes him feel like he has the power of a tiger. As this video gained popularity, it sparked questions and discussions about tiger-related accessories and attire worn by various actors and prominent figures. 
Last Updated Oct 25, 2023, 11:54 AM IST