Rajasthan political crisis: Union minister Gajendra Singh served notice, SOG seeks voice sample
The Rajasthan Police's SOG on Monday sent a notice to Union minister Gajendra Singh Shekhawat in connection with the Rajasthan horse trading allegations.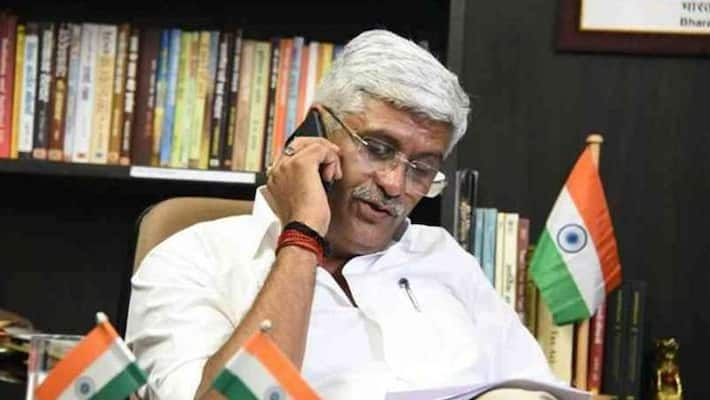 Jaipur: Rajasthan Police wing, Special Operations Group (SOG), that is probing the audio clips that shows alleged attempts by various stakeholders to conspire for the fall of Ashok Gehlot government, has issued a notice to Union minister Gajendra Shekhawat, seeking his statement and voice sample.
"The Rajasthan Police has sent a notice through my personal secretary. In the notice, they have asked me to record my statement and voice sample," said Shekhawat.
"I first want them to check the authenticity of the audio clips, with whose permission was it recorded? Who recorded it? First they should come out with authenticity. I've already said that my doors are always open for any kind of enquiry," Shekhawat added.
Ashok Rathore, ADGP, SOG, Rajasthan too confirmed that a notice has been served to the Union minister through his personal secretary.
This comes amid the political crisis in Rajasthan, with Chief Minister Ashok Gehlot facing a rebellion from his erstwhile deputy Sachin Pilot.
The notice has been sent just days after Rajasthan Congress chief whip Mahesh Joshi registered two FIRs that reportedly name Shekhawat, rebel MLA Bhanwar Lal Sharma and Sanjay Jain over alleged audio clips where Jain can be heard conspiring to topple the government.
The SOG on Friday, 17 July, arrested Jain under charges of sedition and criminal conspiracy, for allegedly trying to topple the Rajasthan government. A Jaipur court has sent Jain to a four-day remand of the SOG.
The ruling Congress party in Rajasthan on July 19 demanded Shekhawat's resignation. The party has been alleging that the Union minister was part of the conspiracy to topple the Ashok Gehlot government in Rajasthan.
Last Updated Jul 20, 2020, 2:12 PM IST