Rajasthan political crisis: Congress tries to woo back Sachin Pilot, asks Ashok Gehlot to tone down attacks
Sources have said Rahul Gandhi is also making efforts to placate Sachin Pilot and have asked Congress members to reach out to him. Meanwhile, the party has asked Ashok Gehlot to refrain from attacking Sachin Pilot publicly with statements in the media.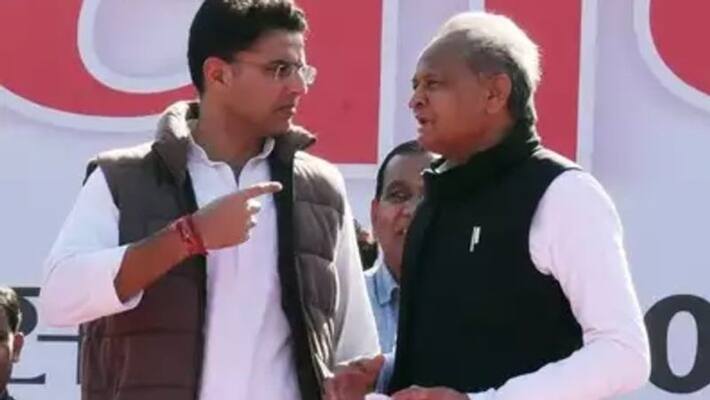 Jaipur: In a move to mount pressure on rebel MLAs and indicate its resolve, Congress moved Rajasthan assembly Speaker CP Joshi against Sachin Pilot and his supporters, resulting in the Speaker issuing on Wednesday notices to 19 MLAs who were absent in legislature party meetings held on Monday and Tuesday.
However, even as the Congress reiterated that the party has not closed its doors on rebel leader Sachin Pilot, Rajasthan chief minister Ashok Gehlot Wednesday took a jibe at his former deputy, saying that "speaking good English or being handsome is not everything".
Gehlot also accused Pilot, who was the former state Congress president, of being involved in horse-trading with the BJP to topple his government.
"Speaking good English, giving good bytes and being handsome is not everything. What do you have in your heart, what commitment do you have, this all is seen," Gehlot said, without mentioning Pilot by his name.
Pilot and his band of MLAs were accused of violating the party whip, thereby inviting disqualification from the assembly.
Sachin Pilot was stripped off both his posts – as deputy chief minister and state PCC chief—three days after his showdown with CM Gehlot.
Gehlot alleged that the "former Pradesh Congress Committee president" was himself "doing the deal".
"We have the proof that horse trading was being committed. Money was offered. And who gave the clarification that nothing was happening? Those who were themselves part of the conspiracy are giving clarifications," he said.
"Our deputy chief minister and PCC president himself was doing the deal and was giving statements that no horse trading was taking place. What clarifications are you giving when you yourself were involved in it," Gehlot added.
Meanwhile, Rahul Gandhi is "keen on keeping the doors open for Sachin Pilot", hours after the rebel leader declared that he was not joining the BJP and rumors were spread to malign him with the Gandhis.
The Congress has also reined in Ashok Gehlot, asking him to tone down his statements against his former deputy, the sources said.
Chief minister Ashok Gehlot's camp claims he has the support of 106 MLAs in the 200-member assembly. Mr Gehlot needs 101 votes to stay in power. Before Sachin Pilot's rebellion, the Congress had the support of 122 MLAs.
Last Updated Jul 16, 2020, 10:03 AM IST