Rajasthan political crisis: BSP moves HC to reclaim 6 MLAs from Congress, become party in BJP's petition
Meanwhile, Governor Kalraj Mishra sought a clarification from the state government over the proposal on the convening of the assembly session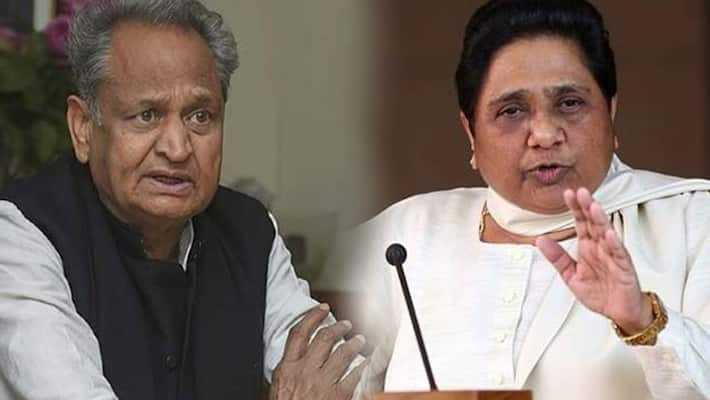 Jaipur: Mayawati's Bahujan Samaj Party moved Rajasthan high court seeking to become a party in the petition by BJP against the merger of six BSP MLAs in the state with Congress party.
On July 26 evening, BSP dived headlong into the Ashok Gehlot versus Sachin Pilot playing out in Rajasthan, declaring that the party wanted to reclaim the party's six lawmakers who merged the legislative party with the Congress last year.
Bhagwan Singh Baba, BSP's Rajasthan chief, on Monday (July 27) said that party chief Mayawati decided to issue the whip after a lot of deliberation.
"The whip was issued as the MLAs had won elections on BSP tickets and they cannot now get involved in Congress' activities or vote for them. BSP chief decided this after a lot of deliberation. We are working on her directions," Baba told a news agency.
"The six MLAs had won the election on BSP tickets. CM Ashok Gehlot merged all of them with Congress. This is not the first time it happened in Rajasthan. It had happened in 2008 too," Baba added.
Meanwhile, there seems to be no end in sight for the slugfest in Rajasthan after Governor Kalraj Mishra today (July 27) returned with queries the proposal of chief minister Ashok Gehlot for the assembly session from Friday (July 31).
The Congress has accused the governor of acting under pressure from the BJP to stall a test of strength in the assembly.
Governor Mishra said, "It will be difficult to call all the MLAs for the Assembly Session in the wake of COVID-19 pandemic. Can you consider giving a 21-day notice over the convening of the Assembly Session?"
He also asked for clarification from the state government over the proposal on the convening of the assembly session. He asked, "Do you want to move the Motion of Confidence? It's not mentioned in the proposal but you've been speaking about it in the media."
Also watch: We know India is battling enemies like the dreaded Covid-19 & a conniving China. But there is a bigger enemy, and that one lies within. 
Find out more in #TheNewsableDecipher
Last Updated Jul 27, 2020, 1:44 PM IST