Rajasthan political crisis: BJP hits back at poaching accusations; Sachin Pilot says not joining saffron party
Just ahead of the Congress party meeting, Sachin Pilot told that he is not joining the BJP. This comes amid reports that Pilot may meet BJP President JP Nadda today (July 13)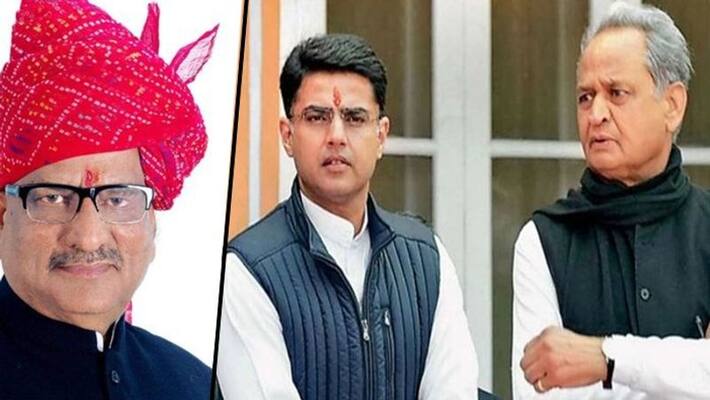 Jaipur: Rajasthan chief minister Ashok Gehlot has alleged the BJP of conspiring to topple his government by indulging in horse-trading, a charge denied by the opposition party.
In retaliation, Rajasthan BJP leader Om Mathur said, "People of Rajasthan had given an opportunity to Congress to form government in the state, they should have used it properly. The CM should have kept his government intact, but he is not able to do it. His party's MLAs are not happy with him."
The Congress Legislature Party (CLP) meeting in Jaipur is underway amid the ongoing power tussle between Gehlot and his deputy Sachin Pilot. The Congress has claimed that it has support of 109 MLAs in the 200-seat state Assembly. The Congress has 107 members and the BJP 72.
Minutes before the crucial CLP meeting in Jaipur, Pilot, while speaking to news channels announced that he is "not joining the BJP".
Speculations were rife that Pilot is expected to meet BJP President JP Nadda today (July 13), fuelling rumours that he may switch sides with the saffron party.
News18 quoted sources saying that Pilot may float his own party as he is not going to join the BJP. The party is likely to be named 'Pragatisheel Congress' and a formal announcement will be made after the CLP meeting, the report added.
Meanwhile, state Congress in-charge Avinash Pande said, "Congress president Sonia Gandhi has specially assigned me a work saying that if any Congress MLA or any alliance MLA have any problem or want to discuss their problem, they can come and talk to me and we can work on it."
"I've tried to speak to Sachin Pilot and have also sent messages to him but he hasn't replied yet. He isn't above the party. The party is ready to listen to him but no indiscipline will be tolerated. I'm hoping he'll turn up for the meeting," he added.
At this point, the Congress cannot afford to lose another state, after having failed to retain Karnataka and Madhya Pradesh even after forming governments there.
 
Last Updated Jul 13, 2020, 11:57 AM IST