Railways to roll out 3rd Vande Bharat on Chennai-Bengaluru-Ernakulam route?
The Indian Railways is likely to roll out a third Vande Bharat Express in Kerala connecting Bengaluru and Chennai with Ernakulam considering the upcoming Diwali rush.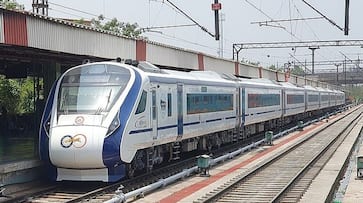 In order to connect Kerala, Tamil Nadu, and Karnataka, the Indian Railway intends to run interstate Vande Bharat Express services. According to reports, the route will link Ernakulam, Bengaluru, and Chennai. This train is likely to be a special train taking Diwali into consideration. The service will be between Thursday and Monday. The service will be operated using the Vande Bharat spare rake in Chennai.
The Southern Railway will run eight trains, including Bengaluru-Ernakulam South and Chennai-Bengaluru, to link the three states. As a result, there will be three Vande Bharat Expresses travelling through Kerala. There will be two services on the Chennai-Bengaluru route.
The train is scheduled to depart Chennai on Thursday night, arriving in Bengaluru at 4:00 am on Friday before continuing on to Ernakulam at 4:30 am. The arrival time in Ernakulam is 1.30 pm. It departs at 2:00 pm and arrives in Bengaluru at 10:30 pm. It will depart Bengaluru at 4:30 am on Saturday and Sunday and arrive back in Ernakulam at noon. It departs Bengaluru for Chennai on Sunday at 11:30 p.m.
According to sources, the South Western Railway is taking the Southern Railway's advice into consideration. Information about the new train's launch date, prices, amenities, and other specifics is still pending. 
Last Updated Oct 27, 2023, 4:32 PM IST