Protest or hairdo? TMC MLA shaves head alleging Centre's deprivation against West Bengal
West Bengal's Hooghly district TMC MLA Becharam Manna on Tuesday staged a protest alleging Centre's deprivation against the state by shaving his head. However, some critics claimed it's just a hairdo during the lockdown.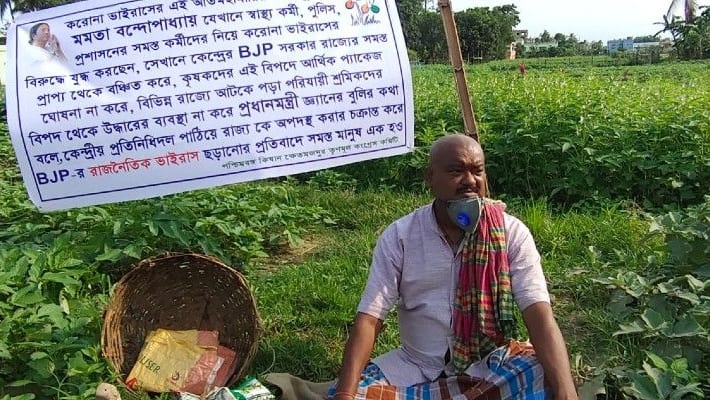 Kolkata: Nationwide lockdown has been imposed to prevent the spread of coronavirus for more than a month now. As time goes by, the risk of financial catastrophe is increasing. Many are working from home, but this is not an option for the farmers or factory workers or daily wage labourers. 
Becharam Manna, a Trinamool Congress MLA from Hooghly district on Tuesday has staged a unique protest against the Centre with a series of claims, including announcement of a financial package for farmers.
Haripal constituency MLA Becharam Manna staged a sit-in protest at a farm in Ratanpur area of Singur in Hooghly district along with some followers. Interestingly, he and his followers shaved their heads as a mark of protest.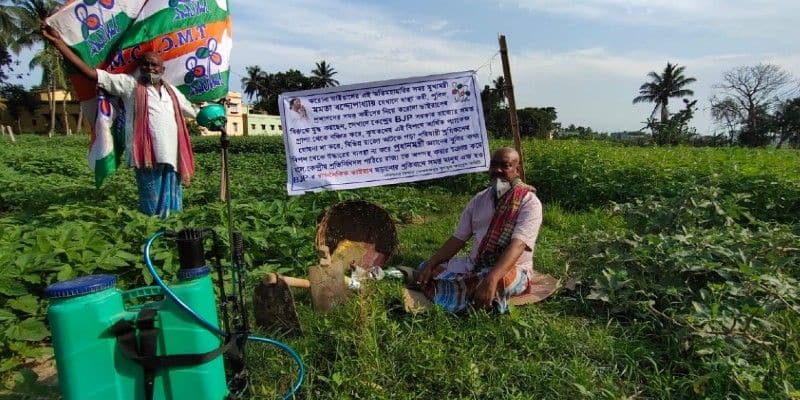 The banner stated that while Mamata Banerjee was fighting against coronavirus along with health workers and other frontliners, the Central government has been sending an inter-ministerial team to humiliate her.
Also read: Malda in West Bengal reports its first coronavirus case
He also accused the Centre of depriving the state of timely help. In this situation, Becharam Manna called on the people to unite against the BJP government's attempt to spread 'political virus'.
Although associated with the Trinamool Congress for a long time, the farmers' leader became known in state politics only during the Singur land movement. He was the first person to challenge the Tata group at Singur, when the Nano plant was being constructed. He was the convener of 'Krishi Jami Raksha Samiti' - a group agitating for the protection of agricultural land.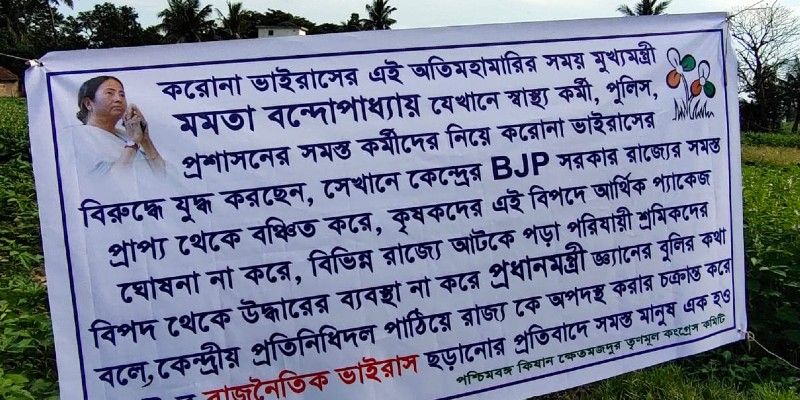 However, many critics who witnessed the protest said that all the salons have been shut due to lockdown and the MLA's hair had grown long. It is safe to have a completely shaved head, while you won't have the problem of doing your hair at home. Shaved heads are also in trend during the lockdown. So, by shaving his head, the MLA got rid of the weight of his hair and also got a chance to share some spotlight with this new way of protest.
Last Updated Apr 29, 2020, 11:26 AM IST