Private bus ticket prices from Bengaluru to Kerala soar ahead of Onam
Onam is a time when a significant number of people from Kerala travel to be with their families in their hometowns. However, the inflated airfares have sparked debates about affordability and accessibility, particularly for those who eagerly anticipate this annual opportunity to reunite with loved ones.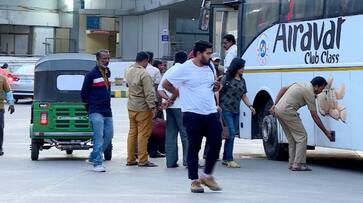 Thiruvananthapuram: During the festive season, especially during occasions like Onam, ticket prices for flights and buses to Kerala surge significantly.  The sharp increase in ticket prices has led to higher travel costs for those wishing to be with their loved ones during this special time, prompting discussions about the impact of such price hikes on festive travel plans.
Also read: Kerala CM's daughter Veena Vijayan in controversy over Rs 1.72 crore payment claim
The bus ticket fares from Bengaluru to Kerala have already surpassed Rs 3000 ahead of Onam this year. On the private bus booking websites, it is evident that the price of a bus ticket to Kozhikode and Thiruvananthapuram has already crossed Rs 3500, which means that a family of five will require over Rs 17,000 to go to their hometown by bus during the Onam festival. Bengaluru is still the Indian city where most Malayalees migrate to work or for higher studies.
There is just one train that travels to the Malabar region, and there is a waiting list for tickets. Passengers want to know if KSRTC will step in, at least this time, to prevent higher fare tickets in private buses. Due to the fact that many trains leave from far-off locations like Kengeri, elderly people are also in difficulty. Many people believe that skipping home for Onam is preferable. However, the Karnataka RTC has said that it will this time offer additional bus services.
Last Updated Aug 9, 2023, 12:04 PM IST