Poultry prices in Kerala skyrocket; several vendors close shops
The lack of fish supply, lack of chicken supply during lockdown and the demand for poultry due to Ramadan has caused chicken prices to soar in Kerala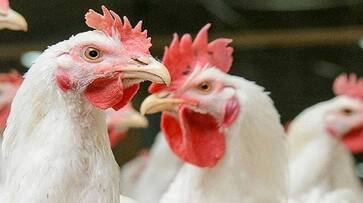 Kozhikode: The price of chicken in Kerala went up after demand increased during the Ramadan season. There is already limited stock available due to lockdown restrictions in place. Kasaragod recorded a price of Rs 170 per kg today.
The lack of chicken in Kerala farms and the hurdles to procure chicken from other states due to lockdown restrictions is the reason for the unprecedented hike in poultry rates.
Fall in the availability of local fish supply is another reason for the hike in chicken prices. The sale of chicken has dropped after the increase in chicken prices. Poultry shops in most parts of Kerala are closed because of the restrictions imposed by the local self-governance departments curbing the price hike. Vendors are claiming that it is impossible for them to sell poultry at controlled rates prescribed by authorities as they receive the stock at high prices.
Poultry prices however had fallen considerably earlier due to spread of bird flu. But later, as the lockdown progressed, rates picked up due to the fall in stock and increased requirement due to Ramadan.
Last Updated May 15, 2020, 7:47 PM IST