#PoMoneModi: Fresh froth from anti-Modi outrage factory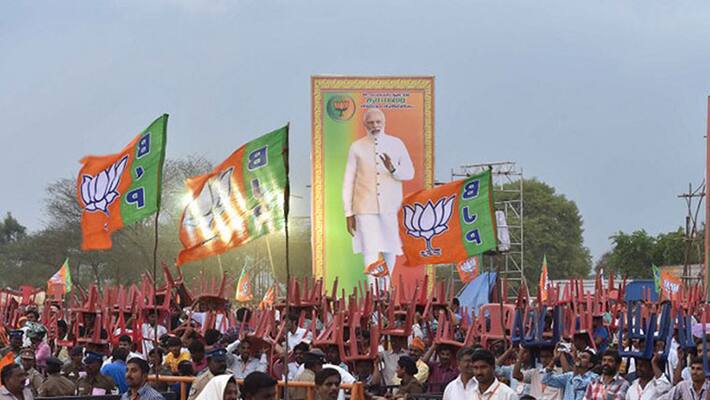 When the PM called the lives of tribals in a part of Kerala as bad as Somalia, Twitterati, and the Modi-hate industrial complex had a collective meltdown. 
"Infant mortality rate of some Scheduled tribes of Kerala is as bad as when compared to Somalia" becomes "Somalia is better than Kerala! OMG! MODI HAS LOST HIS MIND #MODIGETOUT".  And every one is fine with this distortion because we'd rather be outraging keyboard revolutionaries than face cold facts. 
According to hundreds of media reports,  the #PoMoneModi social media campaign made a 'difference' and 'showed' the PM...something.
Showed him what exactly? That we can tolerate any crime or damning statistic, just as long as we are better than the Africans?
Read more: BJP leader's befitting reply to the Left for trolling him
Meanwhile CM Oommen Chandy has the time to despatch letters damning PM Modi and proclaiming some grand insult for all Malayalis, with statements like - "Is it not a shame for the prime minister to pronounce that a state like Somalia exists in the country?". He asked PM Modi to have "political decency".
It may be politically insulting for Chandy to be told parts of his state are backward, but it is insulting to all of humanity that a woman was raped, had her intestines torn out and brutally murdered for the sin of not having a door in her home. Where is the outrage to decency there?
Yet that issue has dropped off the radar totally. Barring a miracle, or the police framing the first semi-guilty-ish person they happen to randomly stumble upon, we shall never know who raped and murdered Jisha.
How can one logically switch attention from a horror like Jisha's death to mocking the PM, and treat the mockery as more engaging? But that was done with élan.
Read more: 'Somalia is better than you...Mr Modi': Somali man in viral video
Interestingly, actual tribals and activists do not disagree with the PM substantially. Tribal activist and National Democratic Alliance (NDA) candidate CK Janu said: "If you want to see Somalia in Kerala, come to Wayanad. You can witness the starvation and poverty in the tribal colonies there,"
Dhanya Raman, a tribal activist, told the News Minute: "The condition of tribal people in Kerala can be compared to Somalia. Tribals here receive rice as part of ration, but that is not enough to ensure there is no malnutrition. How can people live with just rice?".
The infant mortality of Kerala, as per the Census, is 12 per 1000. The infant mortality for scheduled tribes in Kerala, as per the ministry of tribal affairs, is 60 per 1000. No one can deny there is a vast difference between 'normal' Malayalis and tribals, a fact that passes with no insult to anyone.
Read more: Considering legal action against PM Modi: Kerala CM
It is obvious that Modi's statement is an exaggeration for the elections, like many made on all sides. For example VS Acthunananad made the very same comparison when speaking about the tribes in Attapady back in 2013, but clearly no one cared.
Somehow, everything that Modi says is Gobblesian baloney for India's self-proclaimed liberals, who haven't quite made peace with the reality of his prime ministership.
Ultimately, one wonders whether a starving tribal really feels that his or her 'honour' has been insulted by the remark. But what does that matter, right? All that matters is that liberal Twitter titans manufactured an opportunity to mock the man they despise the most. 
Last Updated Mar 31, 2018, 6:32 PM IST