PM Modi's all-party meet: Leaders stand united, bat for continuing with infrastructure projects along border
Prime Minister Narendra Modi's all-party meet over India-China standoff in Galwan saw leaders of most of the major parties share their views via video conferencing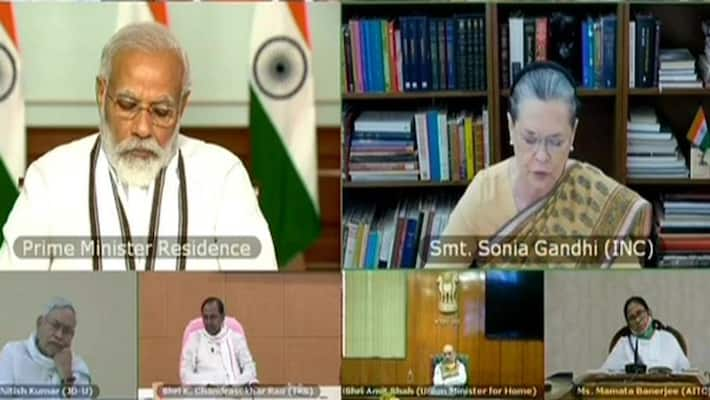 New Delhi: Prime Minister Narendra Modi chaired an all-party meet with leaders of opposition in relation to Galwan Valley clashes in which 20 Indian soldiers were martyred.
The virtual meeting began with participants paying tributes to the 20 Indian soldiers killed in the violent face-off with Chinese troops in East Ladakh earlier this week.
At the beginning of the meeting, PM Modi, Union home minister Amit Shah, Defence minister Rajnath Singh, Finance minister Nirmala Sitharaman, EAM and other leaders of different political parties were seen standing in silence as a mark of respect for the fallen army men.
NCP chief and former defence minister Sharad Pawar said that issues of whether soldiers carried arms or not are decided by international agreements and we need to respect such sensitive matters.
JDU chief and Bihar CM Nitish Kumar said parties should not show any disunity that can be explored by other nations. China's stand on India is known. India wanted to give respect to China. But what did China do in 1962, he said
Mamata Banerjee said that China is not a democracy and added that they are a dictatorship. They can do what they feel. On the other hand, she said Indians have to work together. She urged the government to work with unity and assured her party is solidly behind the government.
NPP's Conrad Sangma said that infrastructure work along the border should not stop. China sponsored activities in Myanmar & Bangladesh are worrying. He added that the PM has been working on North East infra and it must go on.
Last Updated Jun 19, 2020, 8:46 PM IST