PM Modi on Mann Ki Baat: 'Coronavirus is as fatal today as it was in the beginning'
PM Narendra Modi addressed the nation through his monthly radio programme, Mann Ki Baat. He paid tributes to Kargil War heroes on the occasion of Vijay Diwas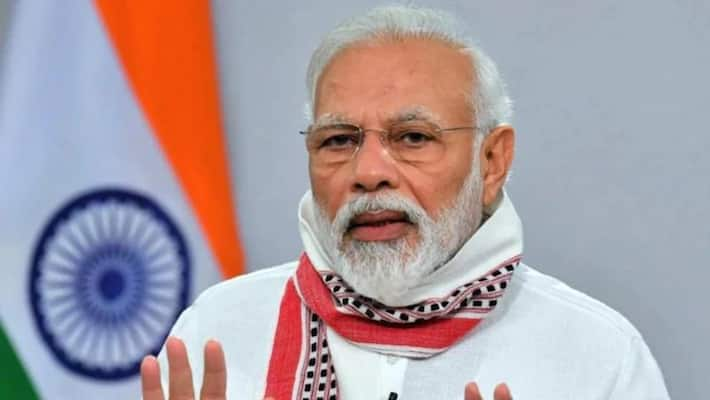 New Delhi: Prime Minister Narendra Modi, while addressing his monthly radio programme 'Mann Ki Baat' on Sunday (July 26), paid tribute to Kargil War heroes as the country is observing the 21st anniversary of the victory in the Kargil War.
On July 26, 1999, the Indian Army had announced the successful culmination of "Operation Vijay", declaring victory over Paksitan after the nearly three-month-long battles in Kargil.
PM Modi said, "When India extended a hand of friendship, Pakistan tried to respond, stabbing in the back. But after that, when our gallant Army displayed deeds of valour, when India demonstrated her might the whole world watched it. You can imagine….the enemy lodged in soaring mountainous heights and our armed forces, our brave soldiers fighting from down below! But it was not about victoriously conquering the heights…
"It was the victory of high morale and bravery of our armed forces in the truest sense of the term. Friends, at that point of time, I too was blessed with the opportunity to go to Kargil and witness the gallantry of our Jawans. That day is one of the most precious moments of my life. I am noticing, today, people are reminiscing about the Kargil Victory, throughout the country."
PM Modi said the nation needs to be extra vigilant as the coronavirus is spreading fast. He urged people to continue wearing face masks.
"My dear countrymen, over the last few months, the way the country fought against Corona unitedly, has proven many apprehensions wrong. Today, the recovery rate in our country is better compared to other countries; the mortality rate in the context of Corona in our country is much less as well, compared to most countries, of course, the loss of even one life is saddening, but India has also succeeded in saving the lives of millions of her people. But friends, the hazards of Corona are far from being over. At many places, it is spreading fast.
"We need to be extra vigilant. We have to bear in mind that Corona is as fatal today as it was in the beginning — that's why we have to be fully cautious. Wearing a face mask, using a gamchcha or a light towel to cover, two yard distancing, frequently washing hands, avoiding spitting anywhere, taking full care of hygiene and sanitation — these are our weapons to protect us from Corona," PM Modi said.

Also watch: We know India is battling enemies like the dreaded Covid-19 & a conniving China. But there is a bigger enemy, and that one lies within. 
Find out more in #TheNewsableDecipher
Last Updated Jul 26, 2020, 1:50 PM IST