PM Modi kickstarts auction of 41 coal mines for commercial mining, says India to become self-reliant
With the live address to the nation, Prime Minister Narendra Modi started the launch of the process for auction of 41 coal mines for commercial mining. It is done to achieve 'Atma Nirbharata' in the coal sector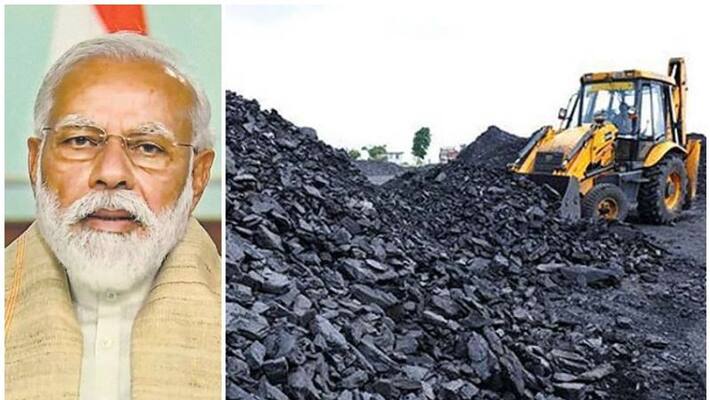 New Delhi: PM Narendra Modi delivered his address during the launch of the auction process outlining his vision for the country to achieve Atma Nirbharata in the mining sector which is the key source of input for many basic industries like Power, Steel, Aluminium, Sponge Iron etc.
Minister for Coal, Mines and Parliamentary Affairs, Pralhad Joshi, were present during the occasion.
The auction process marks the beginning of the opening of the Indian coal sector for commercial mining.
It will enable the country to achieve self-sufficiency in meeting its energy needs and boost industrial development.
Also watch: People in Bengaluru took to the streets and raised slogans against China, and also displayed posters calling for ban on Chinese products
The commencement of this auction process of coal mines for sale of coal is part of the series of announcements made by the Government of India under the Atma Nirbhar Bharat Abhiyan.
India will turn the coronavirus crisis into an opportunity, Prime Minister Narendra Modi said on Thursday via video conference.
"India will turn this COVID-19 crisis into an opportunity. It has taught India to be self-reliant. India to reduce its dependence on imports," the Prime Minister said.
"For decades, the country's coal sector was entangled in a web of captive and non-captive. It was excluded from competition, and there was a big problem of transparency," said PM Modi.
"After 2014, several steps were taken to change this situation. Coal sector was strengthened due to steps taken," he added. 
The landmark step is expected to boost private participation which will increase production, induce competition, enhance productivity by facilitating the use of latest equipment, technology and services through higher investments, pave way for sustainable mining and creation of avenues for more employment generation in the backward regions of the country.
The Prime Minister had held a meeting with the chief ministers for two days where he said that instead of a lockdown, India now needs to focus on the next phase of unlocking the country and speeding up economic activities.
He also reiterated the fact that the economy was witnessing a revival.
With the launch of commercial mining, India has unlocked the coal sector fully with opportunities for investors related to mining, power, and clean coal sectors.
Last Updated Jun 18, 2020, 2:13 PM IST