PM Modi announces nationwide lockdown for 21 days to keep COVID-19 at bay
Prime Minister Narendra Modi announced that India will be placed under complete lockdown starting March 25 midnight for 21 days. This is to ensure that people do not venture out amid the coronavirus outbreak.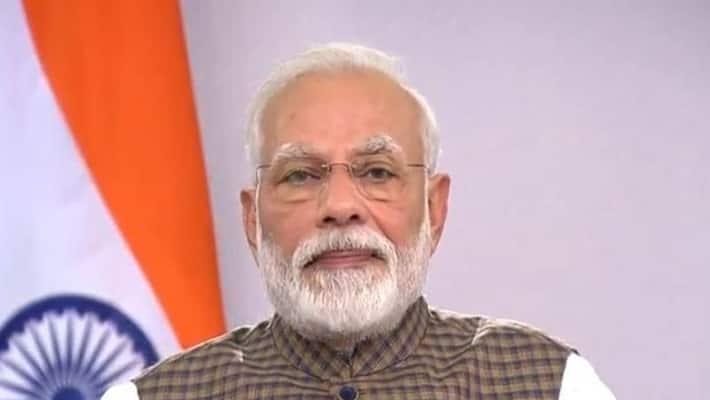 Prime Minister Narendra Modi addressed the nation tonight on issues relating to the coronavirus spread. This is PM Modi's second address to countrymen in less than a week. Here are the key take aways of his speech. 
Jantha Curfew a success:
PM Modi thanked India for making Jantha Curfew a success. He said, "On March 22, we took the resolve to follow the Janta Curfew. The entire nation contributed to making this a success with full sensitivity and responsibility."
Modi emphasises social distancing: 
PM Modi has said that the only effective way to fight coronavirus is through social distancing.

India comes together in times of distress: 
PM Modi said, "In the one day of Janta Curfew, India showed that when a crisis confronts the country and humanity, all Indians unite and fight it together."
Complete lockdown from tonight:
Prime Minister said that from March 25 starting midnight, India will be placed under complete lockdown for 21 days. He also said that this will be stricter than Janatha Curfew. He added that "we will go 21 years behind if you don't comply with lockdown orders for the next 21 days".
India to bear the economic cost of lockdown:
Prime Minister Narendra Modi said that the India will have to bear the economic cost of this lockdown. But every government's priority is to save the life of every Indian at this time. 
Maintain  precaution and stay at home: 
Experts are of the view that symptoms of coronavirus also take time to be identified, and till then many get infected by this. So maintain precautions and stay at home.
Why lockdown:
PM Modi said that it takes 67 days for the first lakh of people to be infected from coronavirus. It only took 11 days for the next 1 lakh to be infected. Even more scary is the fact that it took only four days for the figure to rise to 3 lakhs.
Developed nations are struggling: 
Countries like the US, UK and European countries, which have the best-in-class healthcare, are struggling to contain the virus.  "Coronavirus can spread like fire. Italy or the US, their healthcare system is said to be world class. But they have been struggling to fight coronavirus. Citizens in several countries are following government orders to stay at home,"said Modi.
India at a decisive stage: 
India is at the stage where our actions today will decide how much we can reduce the impact of coronavirus. This is the time to strengthen our resolve again and again.
Ensure essential goods and services are available:
PM Modi requested authorities to keep essential goods and services available during the lockdown period.
Rs 15,000 crore stimulus for fight:
PM Modi announced that the Centre has approved Rs 15,000 crore-package to strengthen the health infrastructure of the country. "This has brought in difficult times for the poor. Many are coming together to help them. This is done to save lives. This decision has been taken based on inputs given by experts and WHO. Rs 15000 crore allowed for all essential equipment to fight the deadly virus," said Modi. 
India to think of the corona warriors: 
PM Modi compelled the country to think of the welfare of the lakhs of essential service staff fighting against coronavirus. He said priority will be given to healthcare system. "Do not believe in rumours or superstition. Please follow the government guidelines. Do not self-medicate. We will tide over this and emerge victorious. Please take care. Follow protocol," said the Prime Minister.
He requested with folded hands and said, "I pray you fulfil this duty. Think about doctors and the medical staff, who are working round the clock to serve others. Sanitise your place. Think about police and media. They are working for you and even become victims of your temper," he said.
Last Updated Mar 24, 2020, 8:53 PM IST