Centre drafts rules for pet shops to tidy up their act
The move to prevent cruelty and misuse of animals in pet shops
Any pet lover can make any suggestion on the said draft rules in writing to the ministry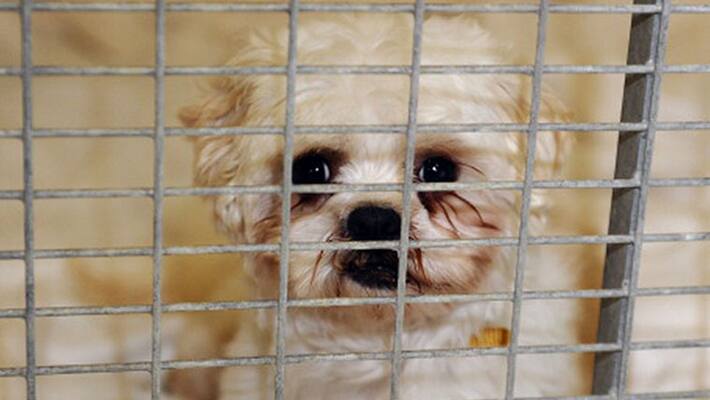 Anyone who takes a glimpse at pet shops in the city will come back with a pained look on their faces. Staring right at you will be painful eyes, filthy and cramped cages and dirty pet enclosures . While there is a huge push to adopt pets everywhere, pet shop owners are the few who believe in selling animals. The Minister of State (Independent Charge) in Ministry of Environment, Forest and Climate Change,  Anil Madhav Dave has released a set of draft rules to regulate pet shop businesses.
This will come as good news for animal and pet care activists in the country. Now, you also have a chance to have say for these animals. The ministry will be notifying the proposed draft Rules in the Gazette of India for public information. The notification will be available on the Ministry's website also.  Any person can make any suggestion on the said draft rules in writing for consideration of the Central Government to the Deputy Secretary, Animal Welfare Division, Ministry of Environment, Forest and Climate Change, Indira Paryavaran Bhawan, New Delhi, within 30 days of such publication of the Rules.  
The proposed rules provide as under:
(A) It will be mandatory for all pet shop owners to register themselves with the State Animal Welfare Board of the respective State Governments/Union Territories.
(B) Such shops will be registered only after inspection by the representatives of State Board, a veterinary practitioner and a representative of Society for Prevention of Cruelty to Animals.
(C) The rules define space requirement for birds, cats, dogs, rabbits, guinea pig, hamster, rats and mice in the pet shops.
(D) It defines the basic amenities, power back-up, general care, veterinary care and other operational requirement for animals kept in pet shops.
(E) It is mandatory to maintain proper records of sale, purchase, death of animals in pet shop, sick animals etc.
(F) Every pet shop owner is required to submit yearly report to the State Board regarding animals, sold, traded, bartered, brokered, given away, boarded or exhibited during previous year, or any other information asked for by the State Board.
Violation of Rules: Non-compliance of the proposed rules will lead to cancellation of the registration of the pet shop and pet animals so confiscated, shall be handed over to an Animal Welfare Organisation, or a rescue centre recognised by the Board.
These rules if implemented properly will bring an end to the practice of pets being put in cramped cages and being left with rotting food and water for days. Then there is also the menace of puppy mills and breeding farms where animals like dogs are kept in inhuman conditions only for the purpose of breeding and selling their offspring.
Last Updated Mar 31, 2018, 7:03 PM IST