People need not panic about coronavirus, assures Karnataka CM Yediyurappa
Karnataka launched a massive drive to combat the spread of coronavirus. Karnataka health and family welfare minister B Sriramulu and medical education minister K Sudhakar held a joint press briefing on Tuesday and said that they were able to connect with 50-60% of the people who came in contact with the infected person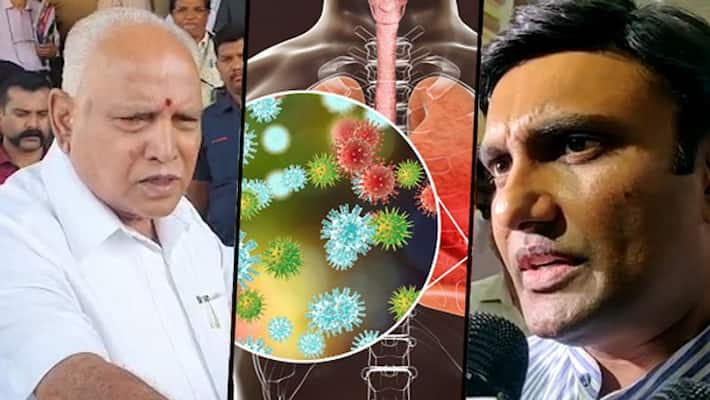 Bengaluru: The Karnataka health department started an intensive drive to combat the deadly coronavirus, a day after the government was informed that the 24-year-old techie from Telangana who was tested positive for the virus, had stayed in Bengaluru for a few days before travelling to Hyderabad.
Karnataka medical education minister K Sudhakar on Tuesday had said that the state is all geared up to tackle any emergency that might arise.
The state government is now planning on increasing the surveillance that is presently on at airports and port to even the railway stations.
"
Karnataka chief minister BS Yediyurappa too assured the citizens and said there's no need to panic and the state government with the help of the Centre is ready to tackle any emergency.
"
The government declared its preparedness to tackle the disease and claimed to have taken necessary precautionary measures to avoid an outbreak. "We advise people not to panic. The government is ready to work 24X7," health minister B Sriramulu had said, even as he announced to issue a revised advisory for Covid-19 shortly.
The Karnataka government is taking precautionary measures despite the fact that the patient did not catch the virus in Bengaluru.
Two cases of the virus, one from Delhi and one from Telangana were detected on Monday.
Meanwhile, a doctor from Apollo Hospital in Bengaluru, said that a team of doctors from Italy will be visiting Bengaluru for advanced studies in clinical anaesthesia. It is reported that after news of coronavirus in Bengaluru surfaced, Italy doctors called Apollo Hospitals that their scheduled visit is under review. 
Last Updated Mar 4, 2020, 6:14 PM IST