Panama papers: Pak PM richer by a billion rupees in four years!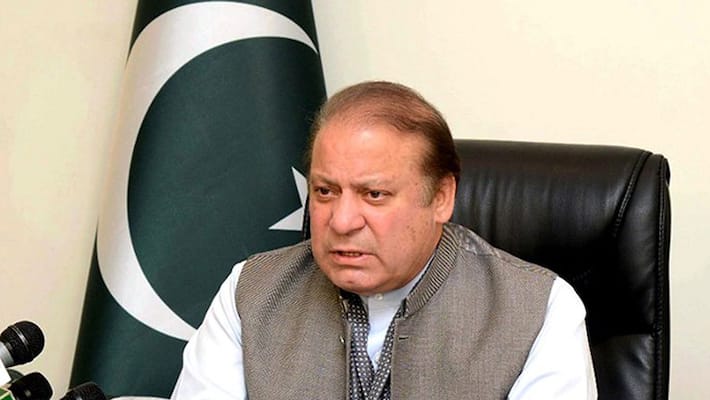 The Election Commission yesterday released the assets statements of Sharif for 2015 who as per law update the election body about their wealth. The value of the assets owned by Sharif and his spouse comes to around ₹ 2 billion — an increase of over a billion in just four years.

However, he does not own any property abroad. The value of his assets in 2011 was ₹ 166 million, which swelled to ₹ 261.6 million in 2012 and then to ₹ 1.82 billion in 2013, making him a declared billionaire.

The Election Commission said that Sharif received over ₹ 215 million from his son Hussain Nawaz in 2015. He had previously received remittances from his son, worth ₹ 239 million and ₹ 197.5 million in 2014 and 2013 respectively.
    
The prime minister is among the few billionaires in the National Assembly, the others being Petroleum Minister Shahid Khaqan Abbasi and Khyber Pakhtunkhwa lawmakers Khayal Zaman and Sajid Hussain Toori.
    
The Prime Minister owns a Toyota Land Cruiser, gifted to him by an unspecified individual, as well as two Mercedes vehicles, the Dawn reported.

His mother owns the house he lives in. He also has multiple foreign and local currency accounts, vast swathes of agricultural land and investments in industrial units such as sugar, textile and paper mills. He also declared, for the first time, ownership of birds and animals worth ₹ 2 million.
    
His wife, Kulsoom Nawaz, has land and a house in Changa Gali, Abbottabad, that is worth ₹ 80 million, a bungalow on The Mall in Murree, worth ₹ 100 million, as well as shares in the family business.

The statements of assets were released amidst the ongoing controversy around the Panama Papers leak that has reportedly exposed the secret offshore dealings of around 140 political figures globally.

Three of Sharif's children were named in the 'Panama Papers' as having offshore holdings. Sharif's two sons - Hassan and Hussain - live abroad and believed to be billionaires in their own right.
    
Sharif's son-in-law, retired Captain Mohammad Safdar, has only listed one property and 550 grams of jewellery in the name of his wife, Sharif's daughter Maryam Safdar. Property owned by Safdar, according to the ECP statement, is a BMW car, which was gifted to her by someone in the UAE, while her jewellery is worth ₹ 1 million.
    
Another wealthy person from the Sharif family is Hamza Shahbaz Sharif, the prime minister's nephew and son of Punjab Chief Minister Shahbaz Sharif, having a net worth of ₹ 342.6 million. 
Last Updated Mar 31, 2018, 7:04 PM IST