Opposition leaders approach Kerala HC for cancellation of COVID-19 data processing contract with Sprinklr
Leaders from Kerala Congress and BJP have moved to Kerala high court seeking cancellation of the state government's agreement with a US-based company Sprinklr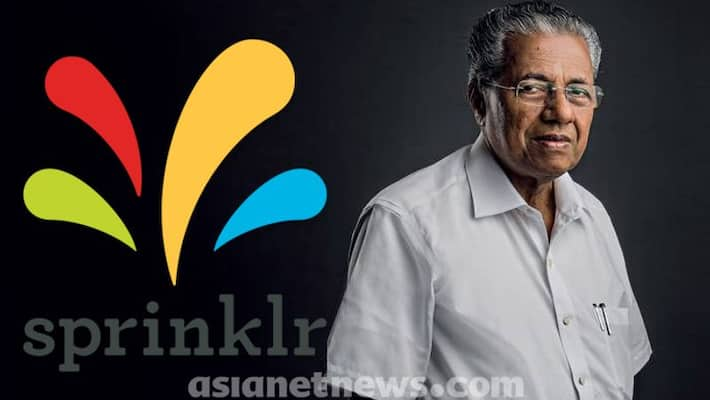 Thiruvananthapuram: Ramesh Chennithala, Kerala Congress leader and K Surendran, BJP state president, have approached the Kerala high court seeking cancellation of the state government's agreement with a US-based company Sprinklr for processing COVID-19 data.   The firm aims at analysing data based on people under surveillance in the state due to coronavirus.  The duo has filed separate petitions in the court.
Also read:Fact check: Can air conditioners spread coronavirus?
Chennithala in his petition said that the IT secretary is not authorised to sign such an agreement. It added that the agreement was signed without the knowledge of the Cabinet or the government. It is a mystery that such an agreement was signed with the jurisdiction of the New York court. Therefore, it is urgent to stay the data collection of the company.
Surendran also sought a vigilance enquiry into the agreement in his petition.
"The Department of Health has had data of more than one crore people since 2014 as part of the e-Health programme. This must be protected and the agreement with the US company should be cancelled," his petition said.
On April 30, the Kerala high court asked the state government to file its reply by April 24 on a plea seeking to quash its contract with the US-based firm. Regarding this, the state-appointed a two-member committee to examine the matter.
 The panel headed by former special IT secretary M Madhavan Nambiar and former health secretary Rajeev Sadanandan, will also ascertain whether adequate procedures were followed while finalising the arrangements with the private company, Sprinklr.
The committee will also examine whether deviations, if any, are fair, justified and reasonable considering the extraordinary and critical situation faced by the state.
Last Updated Apr 23, 2020, 3:21 PM IST