One killed, 20 injured as BJP-TMC workers clash in Egra
Egra took the appearance of a battlefield in a political conflict. Clashes erupted between two political parties over attending religious ceremonies. One person was killed, and 20 were injured in the Trinamool-BJP clash. The injured were admitted to Egra Super Specialty Hospital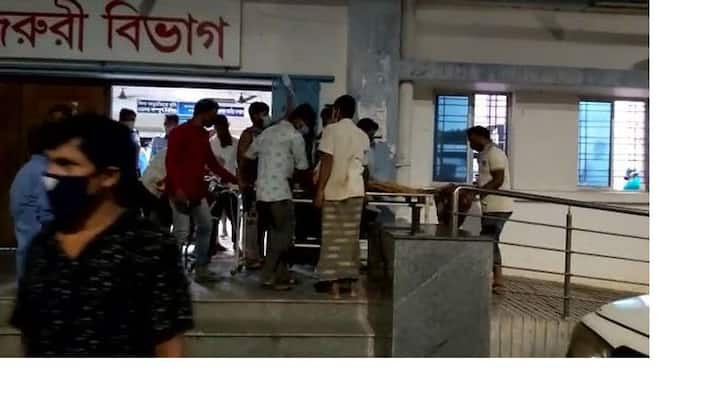 Kolkata: Several BJP workers were attacked while attending a religious function at Egra, Medinipur District. They were allegedly attacked with sticks and iron rods. Tensions erupted in the village of Barida in number one block of Egra. One person was killed in the clash between two political parties. 20 others were injured in the incident. The Trinamool Congress has been accused of attacking BJP workers in the function.
Family members of the victims said, "The BJP workers had gone to attend a religious function in the area. At the time the TMC miscreants allegedly attacked them. Not only that, the BJP activists were also beaten with sticks and iron rods during the religious ceremony."
Sheikh Liaquat, a 55-year-old man, was killed in the attack. Several others were injured, two of them are in critical condition. Officials of Egra Police station reached the spot after receiving news of the attack. The injured were rushed to Egra Super Specialty Hospital. When the condition of two of them deteriorated, the victims were referred to Medinipur Medical Hospital.
However, the BJP has denied the allegations of party workers being the cause of violence. They responded by saying that the riot began over the construction of a party office in the cemetery. Local Trinamool leaders said they had nothing to do with the incident.
Meanwhile, the whole area is in distress due to the clashes. Officials of Egra Police Station has been keeping an eye on the whole situation. Police arrested four BJP activists for their alleged involvement in the attack.
Last Updated Aug 22, 2020, 4:22 PM IST