Ten Chinese nationals to leave India over security concerns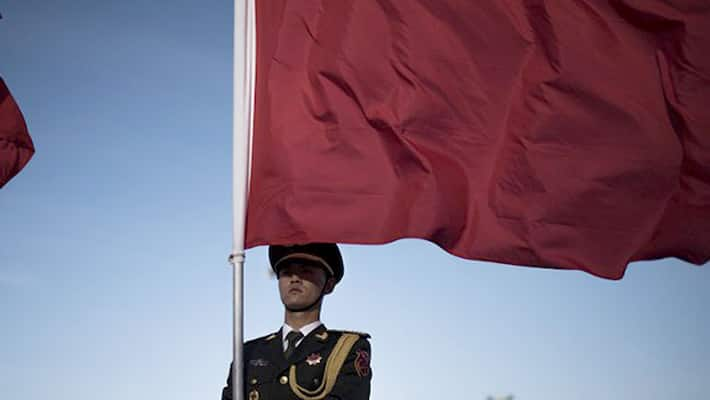 Odisha government has issued 'Leave India' notices to ten Chinese nationals who were working on an expansion project of the Adani Group-controlled Dhamra Port Company Limited in Bhadrak district of the state, a government official said.
    
"The state government has asked the Director of Intelligence and the Superintendent of Police, Bhadrak district to execute Leave India notices on the Chinese nationals," Home Secretary Asit Tripathy told reporters here.
    
The Ministry of Home Affairs (MHA) had informed the state government last week  about the presence of 10 Chinese nationals in Bhadrak district where sensitive defense
establishments were located.
    
"We are taking required steps as per the law to ensure their departure from the state and also the country," Tripathy said.
    
Stating that the notices were issued as per the suggestion of the foreigners division of the MHA, he said the Chinese nationals were engaged by a Thai company at the port since a few months.
    
Though the Chinese nationals were holding business visas, they worked as employees of the Thai company, official sources said.
    
"Initially 19 Chinese nationals came to Bhadrak and worked under the Thai company on DPCL's expansion project. Meanwhile, nine of them have already left the state. Therefore, we are serving notices to 10 Chinese nationals," Bhadrak SP Nihar Ranjan Das told PTI over phone.
    
They were mostly working on soil testing for the expansion project of the Port and staying outside the Dhamra Port Company Limited (DPCL) campus. They were staying in a rented house in Bhadrak district, a port insider said.
    
The government action in this regard came as the foreigners were found engaged in work at a place close to the missile-launch facility at APJ Abdul Kalam Island, earlier known as Wheeler's Island.
Last Updated Mar 31, 2018, 6:52 PM IST