Not Bengaluru Police, it's coronavirus that cleared protesters at Bilal Bagh
Despite Bengaluru Police's request to clear the anti-CAA protest site at Bilal Bagh at Tannery Road for the last 46 days, the protesters continued their agitation lending support to Shaheen Bagh protesters in Delhi. Following coronavirus emergency and lockdown in Karnataka, the organisers have decided to break the agitation and go online.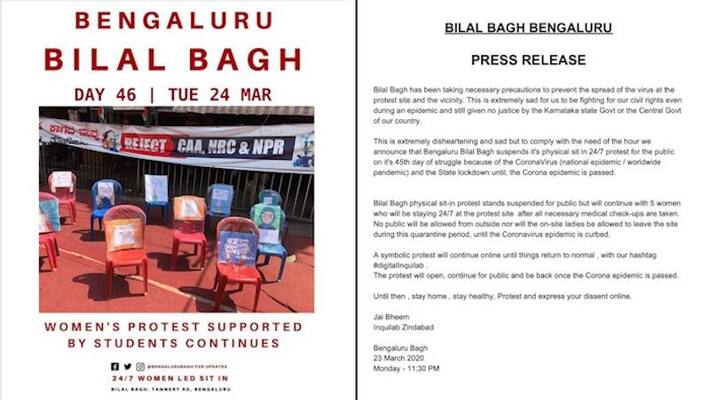 Bengaluru: While the city police and the administration tried their best to clear the protest site at Bilal Bagh, Tannery Road for weeks, it was coronavirus that forced the agitators to vacate the venue.
The organisers, through a letter, announced that the agitation shall continue with only 5 persons standing at a distance and the rest of the campaign will go online.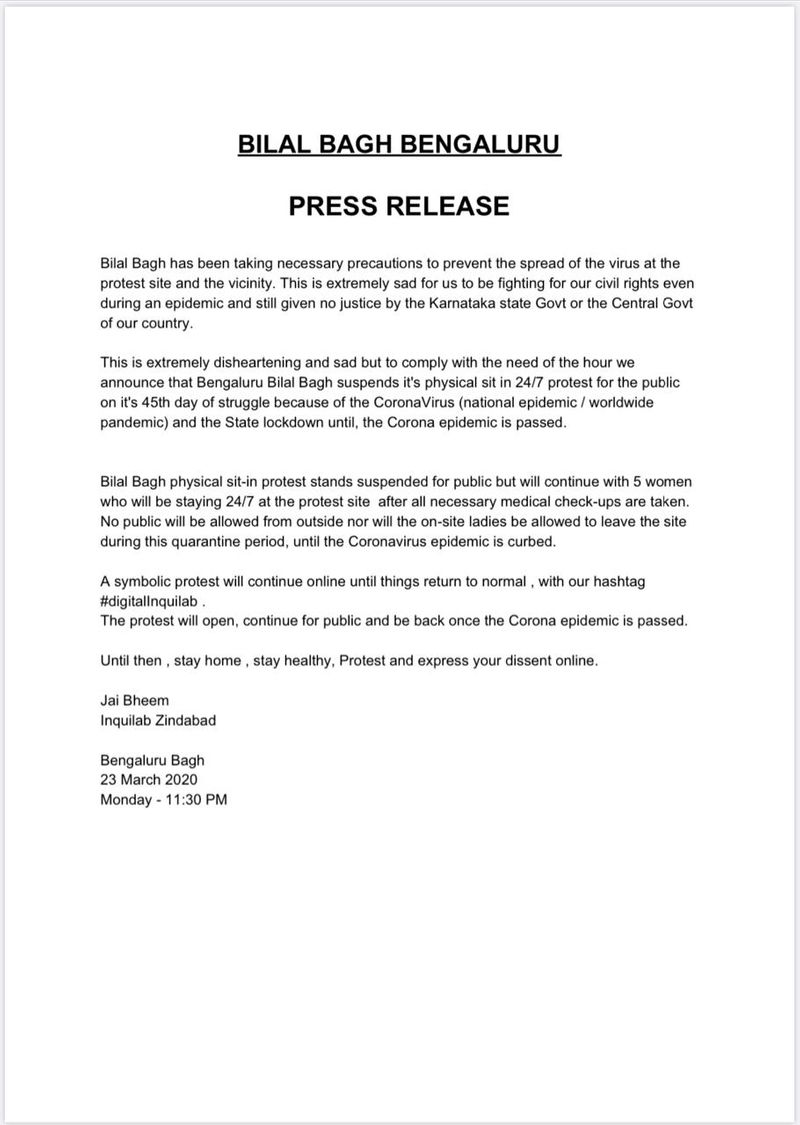 The organisers said that Bilal Bagh women showed lot of courage and their spirit was high as they expressed solidarity with Shaheen Bagh protesters in Delhi, who are fighting against CAA, NRC and NPR.
The women were requested and told that the decision to abandon the protest was necessary amidst the nation facing a health emergency following coronavirus outbreak. The organisers said they would be back soon after the cases dip and once the virus is contained.
Last Updated Mar 24, 2020, 9:51 AM IST