No financial aid for Kerala because of state's incompetence in following administrative processes: BJP spokesperson
The Centre in 2019 released financial aid of Rs 3,200 crore to four states, which did not include Kerala. Financial assistance of Rs 3,200 crore was given to four states - Rs 1,200 crore to Karnataka, Rs 1,000 crore to Madhya Pradesh, Rs 600 crore to Maharashtra and Rs 400 crore to Bihar.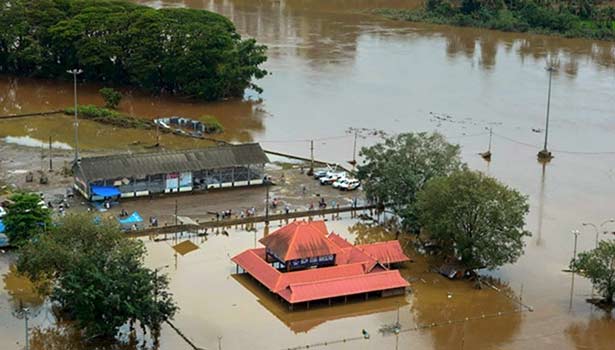 Thiruvananthapuram: The Centre on January 6 approved the release of Rs 5,908.56 crore to 7 states as assistance for various calamities. The high-level committee chaired by home minister Amit Shah has chosen seven states, including four BJP-ruled ones: Uttar Pradesh, Karnataka, Tripura and Assam. The others are Maharashtra, Madhya Pradesh and Himachal Pradesh.
Huge protests have erupted in Kerala over the Centre's alleged "discrimination". Kerala is was one among the worst affected state by floods in the last two years and is also struggling to rebuild itself.
However, K Krishna Saagar Rao, chief spokesperson for BJP said that there is no one discrimination by the Centre and pointed fingers at the state's incompetence in following due processes. He said, "Narendra Modi government doesn't discriminate any state on partisan basis. If it were to, Maharashtra, Madhya Pradesh, Himachal Pradesh wouldn't have been in the list. Narendra Modi government works with council of chief ministers from across India, as 'Team India' and that has been our government's agenda since 2014. Kerala state government should assess their own incompetence in following due administrative processes for availing central funds. It doesn't augur well for a state government to only indulge in blame game and opportunistic politics instead of delivering good governance to its people".
Last Updated Jan 7, 2020, 5:11 PM IST