No announcement of lockdown in PM Narendra Modi's coronavirus address to nation
On March 18, the Prime Minister's Office (PMO) had announced that PM Modi will be addressing the nation about "issues relating to COVID-19 and the efforts to combat it".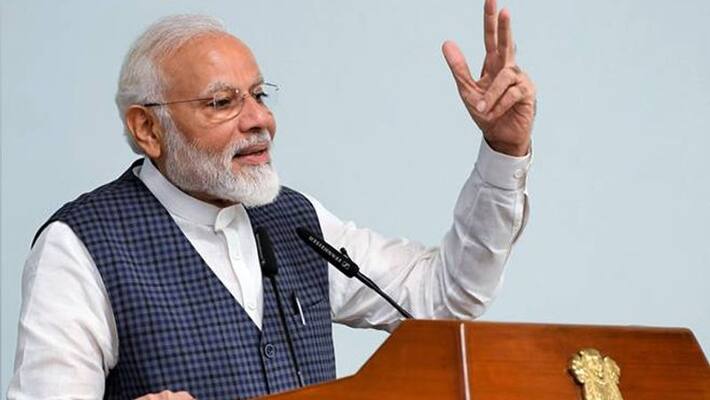 Bengaluru: Prime Minister Narendra Modi will be addressing the nation on the issue of the coronavirus pandemic shortly.
The citizens of the nation are eagerly waiting to listen to the Prime Minister thinking he would be throwing more light on the infection agent and more preventive/protective measures.
There are also reports that Prime Minister Narendra Modi may announce a lockdown.
But as reported by RepublicTV, there won't be any such announcement.
The channel also quoted government sources as saying, "Some media outlets are speculating that PM Modi will announce a lockdown in his address. This information is absolutely incorrect. Such speculation creates unnecessary panic in the minds of people, which is the last thing we need in times like this."
Rajya Sabha MP Rajeev Chandrasekhar also took to Twitter to comment on this. He said, "There will be no lockdown announced in @PMOIndia @narendramodi  speech to nation.  Dont blv the rumours. Dont panic. #FightCOVID19"
Four people have died in India due to the coronavirus, which originated in China. The deadly virus has spread quickly around the globe, claiming thousands of lives, hurting economic activity and forcing countries to go into lockdown.
Last Updated Mar 19, 2020, 6:17 PM IST