NIT oustation students now want Modi to hoist tricolour on campus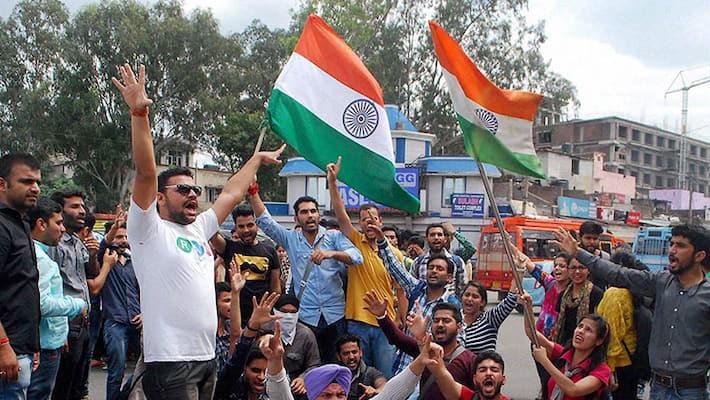 After Education Minister Smriti Irani rejected their demand to move NIT out of Srinagar, the non-local students of the institute have now demanded that either Prime Minister Narendra Modi or Irani visit the campus and hoist the tricolour to instill a sense of security. This was one of the 19 demands that the students had placed in the second round of talks hosted by the HRD Ministry in Srinagar on Tuesday.
 
As per a report by the Indian Express, the government was non-committal on this and Irani did not attend the three-hour meeting which took place at the Shastri Bhavan.
The outstation students' delegation submitted a charter of 19 demands to NIT-Srinagar director Rajat Gupta and HRD Ministry official Sanjeev Sharma yesterday. Permanent deployment of CRPF on the campus, a reshuffle of college administration, formation of a students' council, external evaluation of mark sheets, and celebration of national festivals at the institute were some of the demands mentioned in the charter. 

The Charter further stated that hoisting the tricolour on campus will "end leave taken by students and also give them a sense of security." It will also send out a message that "Kashmir is an integral part of India, and students will have a psychological win over anti-national elements."

The students further demanded that the campus administration staff and faculty be reshuffled and restructured by introducing a cadre system. They want half the faculty to be non-locals and have sought reimbursement for expenses on "circumstantial travel" undertaken following tension on campus.

According to officials, the government is open to the demand for external evaluation, the establishment of students' council, reimbursement of travel and medical expenses, and improvement of infrastructure facilities.
Last Updated Mar 31, 2018, 6:35 PM IST