Nirbhaya case: Supreme Court reserves verdict of convict Akshay Kumar Singh's review plea for 1 pm
The Supreme Court reserved its judgment in death convict Akshay Kumar Singh's review petition for 1 pm. Meanwhile, Patiala House court hearing Nirbhaya's parents case seeking immediate execution of the four convicts, will pronounce its verdict based on SC's final verdict on convict's review plea.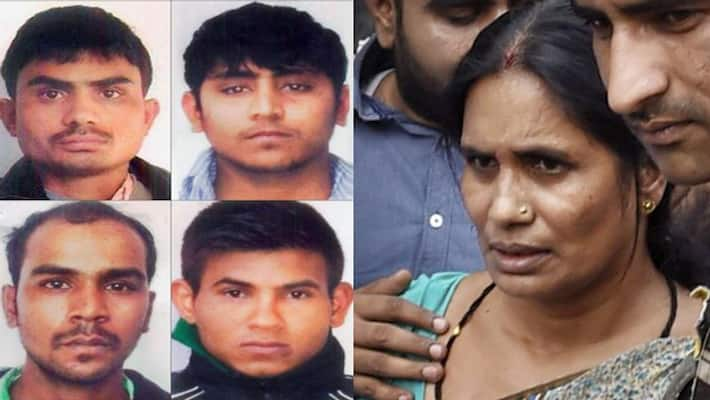 New Delhi: The Supreme Court will pronounce its final verdict in the Nirbhaya case convict Akshay Kumar Singh's review petition on Wednesday at 1 pm.  The newly constituted Supreme Court bench comprising Justices R Banumathi, Ashok Bhushan and AS Bopanna heard arguments of both sides from 10 am.
The three-judge bench reserved its judgment on the review plea filed by death convict Akshay Kumar Singh.
While AP Singh, the counsel for the accused was given half an hour to argue the matter, Solicitor General Tushar Mehta finished his argument in less than 10 minutes. There has been speculation that the convicts in this case would be hanged soon following the Tihar jail's recent request for the services of 2 hangmen.   
Advocate AP Singh, appearing for Akshay Kumar, started his submission saying that the case in hand has suffered political and media pressure and grave injustice has been done to the convict.
Meanwhile, at 2pm, the Patiala House Court will hear the petition filed by Nirbhaya's parents seeking immediate execution of the four convicts facing the gallows. The judge had earlier stated that he would wait for the apex court's decision on Akshay Singh's review petition, before giving a final decision on the seven-year-long case.  
The 23-year-old was gang raped and brutally assaulted on the intervening night of December 16-17, 2012 inside a moving bus in south Delhi by six persons before being thrown out on the street.
She died on December 29, 2012 at Mount Elizabeth Hospital in Singapore. One of the six accused in the case, Ram Singh, allegedly committed suicide in the Tihar Jail here.
A juvenile, among the accused, was convicted by a juvenile justice board and was released from a reformation home after serving a three-year term.  
Last Updated Dec 18, 2019, 12:55 PM IST