Nirbhaya case: Supreme Court dismisses convict Pawan Gupta's petition, rapists to be hanged on February 1
The Supreme Court quashed the delaying tactics of the convict's lawyer and rejected Pawan Gupta's claim of being a juvenile at the time of the offence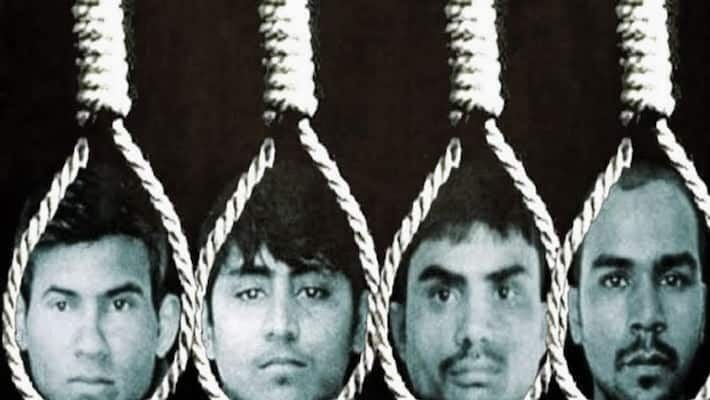 New Delhi: The Supreme Court dismissed the petition filed by death row convict Pawan Gupta in the Nirbhaya gang rape and murder case against a Delhi high court order quashing his claim of being a juvenile at the time of commission of the offence on Monday (January 20). A bench comprising of Justices R Banumathi, Ashok Bushan and AS Bopanna heard the petition.
All the four convicts will be hanged on February 1, 2020.
"We don't find any ground to entertain this petition. Once the issue of juvenile is examined and rejected by courts, it can't be raised again," the Supreme Court said. 
"How many times will we hear the same things, you have raised it already many times," the court had said earlier.
Advocate AP Singh, appearing for Pawan Gupta, argued that his school certificate showed he was a minor at the time of the crime and no court had ever considered his documents.
Solicitor General Tushar Mehta, appearing for Delhi Police, said the claim was considered at each and every judicial forum and it would be a "travesty of justice" if the convict was allowed to raise the claim of juvenility repeatedly at this point of time.
He said the convict was 19 years old at the time of offence and there is a certified copy of his birth certificate as well as school leaving certificate which was taken on record by each and every judicial forum.
The police also said Pawan's parents had confirmed his age and did not dispute that he was above 18 when Nirbhaya was gang-raped, tortured and killed in December 2012.
Gupta moved the apex court on Friday (January 18) challenging the high court's order dismissing his claim of being a juvenile in December 2012. He has also sought a direction restraining the authorities from executing the death penalty, scheduled for February 1.
He challenged the high court's December 19 order, which also condemned the conduct of his advocate for filing forged documents and not appearing in court.
A Delhi court on Friday issued fresh death warrants for February 1 against the four convicts Vinay Sharma (26), Mukesh Kumar (32), Akshay Kumar Singh (31) and Pawan (25) in the case.
Last Updated Jan 20, 2020, 3:38 PM IST