Nirbhaya case: President rejects convict Vinay Sharma's mercy plea
Nirbhaya gang rape and murder convicts were scheduled to be executed on February 1 morning but the hanging was postponed pending the mercy plea decision, till further orders, late Friday evening.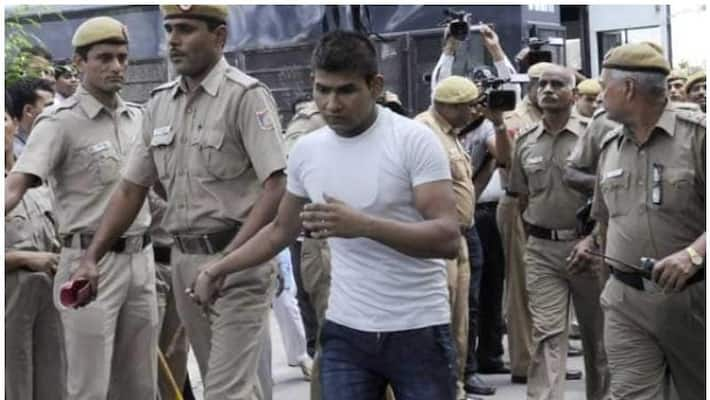 New Delhi: In measures to stall the execution, Nirbhaya convicts have been filing curative petitions, review petitions and mercy pleas. Many, including Nirbhaya's mother Asha Devi, have voiced their opinion stating that justice system needs to be reformed.
In the latest, President Ram Nath Kovind on Saturday rejected the mercy petition of second death row convict Vinay Sharma in the Nirbhaya gang-rape and murder case.
Recently, Vinay Sharma had filed a mercy petition in the matter and alleged he was tortured and treated inhumanely by jail authorities and inmates at Tihar jail. The President had, on January 17, rejected the mercy petition of another convict Mukesh Singh in the matter.
Meanwhile, a Delhi court on Friday stayed, until further orders, the execution of the four convicts in the case, which was earlier scheduled to take place on February 1.
A Delhi court had earlier issued a death warrant for convicts Akshay Thakur, Mukesh Singh, Pawan Gupta, and Vinay Sharma for their execution on February 1.
In shocking scenes yesterday (Friday), the convicts' lawyer, AP Singh, bragged to Nirbhaya's mother, Asha Devi that "the hanging will never happen".
"I am not pained at the fact that execution has been postponed but I am pained at the fact that the lawyer of the convicts AP Singh has challenged me saying that the convicts will never be executed. This is the most painful thing," said Asha Devi.
The case pertains to the gang-rape and brutalising of a 23-year-old paramedical student in a moving bus on the night of December 16, 2012, by six people including a juvenile in Delhi. The woman died at a Singapore hospital a few days later.
One of the five adults accused, Ram Singh, had allegedly committed suicide in Tihar Jail during the trial of the case and a juvenile was sent to reform centre and released after three years.  
Last Updated Feb 1, 2020, 11:51 AM IST