Nirbhaya case: Execution of convicts deferred until further notice
The Delhi Patiala House Court has deferred the matter pertaining to Nirbhaya convicts' execution as the mercy petition of one of the convicts, Pawan Gupta, is pending before the President of India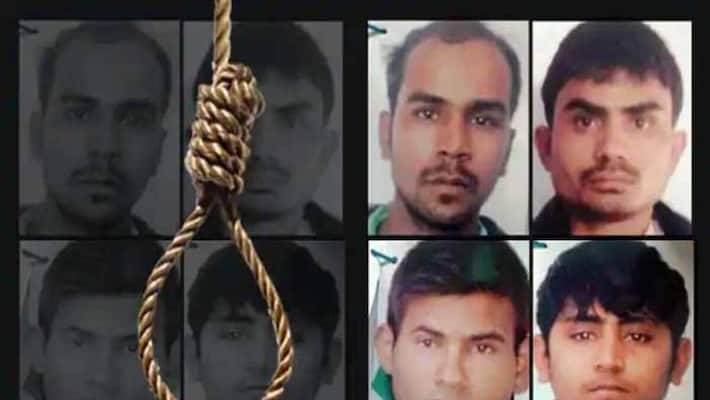 Delhi: In yet another delaying tactic, just a day before the scheduled execution of the Nirbhaya gang rape and murder case convicts, Delhi's Patiala House Court has stayed the execution and deferred the matter as the mercy petition of Pawan Gupta, one of the convicts, is pending before President Ram Nath Kovind.
For the third time, execution of all four convicts in the 2016 Nirbhaya gang rape and murder case has been postponed as the Delhi court on Monday deferred the hanging till further orders. The convicts were scheduled to be hanged at 6 am on March 3, 2020.
The court heard the petition filed by the lawyer of one of the two convicts, Pawan Kumar Gupta, after it was informed that he has filed a mercy plea before the President after his curative petition was dismissed by the Supreme Court earlier in the day.  
Gupta had filed the plea last Friday, seeking to commute his death sentence to life imprisonment.
Earlier, a five-judge bench headed by Justice N V Ramana, which considered the curative plea in-chamber, also rejected Pawan's application seeking stay on the execution of death sentence scheduled for Tuesday.
"The application for an oral hearing is rejected. The application for a stay of execution of death sentence is also rejected. The curative petition is dismissed, the bench had said.
Earlier today, preparations were underway at the Tihar Jail in Delhi for the execution of Nirbhaya gang-rape and murder convicts. The executioner Pawan Jallad had reached the jail premises on Sunday evening and examined the hanging house.
 
Last Updated Mar 2, 2020, 6:47 PM IST