NIA begins probe in 11-year-old case against Chhatradhar Mahato
After being released from jail, Chhatradhar Mahato was interrogated again. The NIA raided the Shalbani Cobra camp. Investigators interrogated Chhatradhar for two days.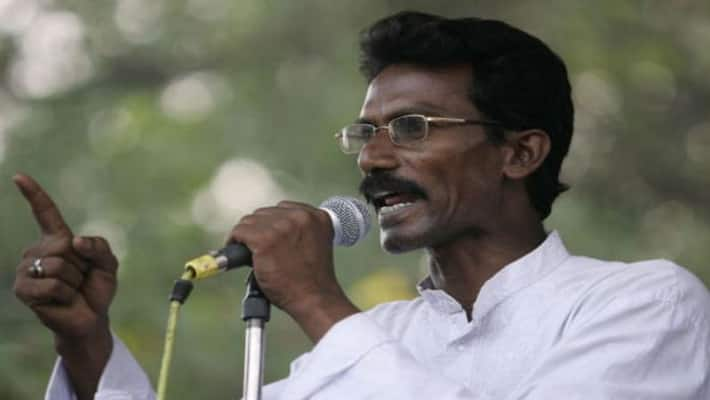 Kolkata: TMC leader Chhatradhar Mahato again faced the National Investigation Agency for an 11-year-old case. He was interrogated in connection with the Rajdhani Express detention case at Shalbani in Jangalmahal and the murder of CPM activist Prabir Mahato at the hands of Maoists at Dharampur in Shalbani.
According to sources, NIA (National Investigation Agency) officials called Chhatradhar Mahato for interrogation at the Cobra Camp of Battalion No. 206 in Shalbani on Thursday (August 27). On the same day, a notice was sent to him on behalf of the NIA. Trinamool leader Chhatradhar Mahato arrived at the Cobra camp with security guards around 11 am on Friday (August 28). He was interrogated for five hours. He was interrogated for the murder case of CPM activist Prabir Mahato on the same day. On Saturday, the NIA interrogated him for the Rajdhani Express detention case.
Also read: No college-university examinations in September: West Bengal CM Mamata Banerjee
Chhatradhar Mahato was released from jail in February 2020 on bail in a sedition case. After returning to his home in Lalgarh, he joined the Trinamool party as an important leader in Jangalmahal. Chhatradhar reached Shalbani Cobra Camp around 11 am on Saturday (August 29) for the interrogation regarding the Rajdhani Express detention case. Sources said that the interrogation was carried out by maintaining social distancing due to COVID-19.
Also read: IIT Kharagpur researchers develop 'painless microneedle' for drug and vaccine delivery
The NIA has applied to a special court in Kolkata for re-investigation of two old cases filed in Jhargram and Shalbani 11 years ago. The National Investigation Agency sent a notice to Chhatradhar on Thursday (August 27) after the application was granted. Mahato was interrogated for two days consecutively.
Last Updated Aug 29, 2020, 3:16 PM IST