NewsClick-Chinese funding case: ED summons Neville Roy Singham from China
Singham is accused of funnelling funds to the media portal Newsclick, and the ED seeks his participation in the investigation. Despite previous summonses being ignored by Chinese authorities, the ED has reissued summonses, urging Singham to provide his statement on allegations of running a Chinese influence operation in India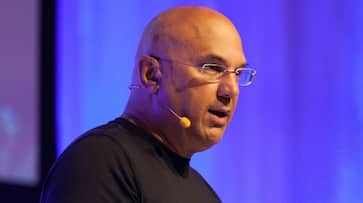 In a significant development in the NewsClick-Chinese funding controversy, the Enforcement Directorate (ED) has issued a summons to American millionaire Neville Roy Singham in China through the Ministry of External Affairs. Singham, believed to be based in Shanghai, is implicated in allegedly channelling funds to the media portal Newsclick. The American citizen of Cuban-Sri Lankan descent has been asked to participate in the investigation, with the Chinese authorities refusing to serve previous summonses issued last year. The ED has reissued fresh summonses via the MEA, seeking Singham's presence to record his statement regarding allegations of running a Chinese influence operation in India.
Reports indicate that a letter rogatory was issued against Singham, a tech millionaire, and sent to Chinese authorities last month after a similar request last year went unanswered. Earlier this year, The New York Times reported that Singham and his activist wife are under investigation by US agencies for promoting Beijing's agenda, a charge vehemently contested by Singham.
Simultaneously, the ED has decided to pursue the custodial interrogation of Newsclick promoter Prabir Purkayastha, currently in judicial custody after being arrested by Delhi Police for alleged anti-India activities. Purkayastha and Newsclick's HR head Amit Chakravarty were arrested under the Unlawful Activities Prevention Act for allegedly disseminating Chinese propaganda on the news portal.
The ED intends to question Purkayastha about his previously denied links to the Chinese Communist Party (CPC) or its propaganda wing. Before his arrest, the ED had inquired about Purkayastha's ties with Worldwide Media Holdings LLC, USA, which had invested Rs 9.6 crore in Newsclick in April 2018, three months after the portal's incorporation.
The ED alleges that significant funds were routed to PPK Newsclick Studio by entities controlled by Singham to promote Chinese propaganda on Belt and Road Initiative projects and pandemic response. Newsclick has publicly and within court proceedings denied these charges. Following a preliminary investigation, the ED had attached Purkayastha's flat in Saket, Delhi, valued at over Rs 4.5 crore, and Rs 41 lakh in his bank accounts. Besides Worldwide Media Holdings, another prominent investor in Newsclick is Gautam Navlakha, an accused in the Bhima Koregaon case.
Last Updated Nov 16, 2023, 9:39 AM IST