Newly elected Karnataka MLAs term Siddaramaiah their leader, BJP sees red
Senior Karnataka BJP leader KS Eshwarappa is irked with newly elected MLAs Ramesh Jarkiholi and BC Patil for identifying Congress's Siddaramaiah as their leader. He said, PM Modi is their leader and everyone in the party should consider the same.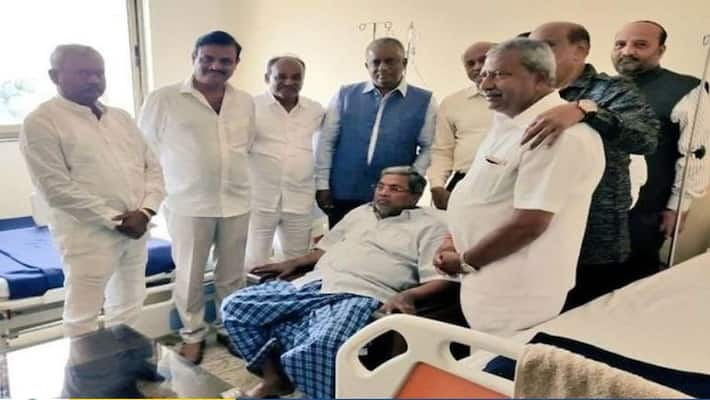 Shivamogga: Though Karnataka disqualified MLAs contested bypolls and won on BJP tickets, some of them still identify Siddaramaiah as "their leader" as they paid him a visit at a city hospital where he underwent angioplasty.  
This statement has not gone down well with senior BJP leader and former deputy minister KS Eshwarappa. Speaking to the media in Shivamogga, Eshwarappa took a dig at the newly elected BJP leaders who hopped parties and called Siddaramaiah their leader. Eshwarappa said, "BJP party workers consider the party as their mother. PM Modi is our leader."
He further added, "Our party (BJP) leaders including chief minister BS Yediyurappa have openly welcomed the party hoppers. So they have to consider and identify our leaders as their leaders."
Newly elected MLAs Ramesh Jarkiholi, BC Patil and ST Somashekar had identified Siddaramaiah as their leader recently during their visit to the hospital where the latter is undergoing treatment.
"He's my guru...I may have changed parties, but he's still our leader, that's why I'm paying him a visit at the hospital," Jarkiholi had stated. BC Patil too had maintained the same emotion. "Parties may change, but hearts don't," Patil had said.
Last Updated Dec 17, 2019, 6:13 PM IST