NDMA directs Centre to extend India's lockdown till May 31
The National Disaster Management Authority has directed the Centre to extend nationwide lockdown until May 31, a development that comes on a day when the number of COVID-19 infections in the country rose to over 90,000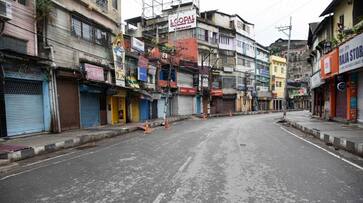 New Delhi: The National Disaster Management Authority (NDMA) on Sunday directed the Centre to extend India's nationwide coronavirus lockdown till May 31.  The statement issued by the government of India's National Disaster Management Authority says clarifications and guidelines will be announced by the National Executive Committee.
National Disaster Management Authority (NDMA) has asked the ministries and departments of Government of India, state governments and state authorities to continue with lockdown measures up to May 31, 2020.
.

Lockdown 4.0 is likely to see more relaxations than previous lockdowns. Road transport and air services are expected to get some relaxation.
Coronavirus will remain, lockdown 4.0 will take new shape:
Prime Minister Narendra Modi on Tuesday addressed the nation for the fifth time. During the address he said that coronavirus will remain, but India will battle the virus and not let it affect the country. Lockdown 4.0 will take a new shape. "We will follow protocol (from wearing masks to maintaining social distancing norms), fight this virus and move forward. Lockdown guidelines will be provided before May 18." He added that lockdown 4.0 will be based on state suggestions.  
 COVID-19 cases in India stand at 90,927. The death toll in India due to the outbreak has reached 2,872.
 
Last Updated May 17, 2020, 6:57 PM IST