Surgical strike rattles Nawaz Sharif: Has India finally made Pakistan rethink?
Dawn reported that the Pak government had warned its military to act against terrorists or face international isolation.
While there is no doubt that India surprised even herself with this action, poor handling of information has divided the house.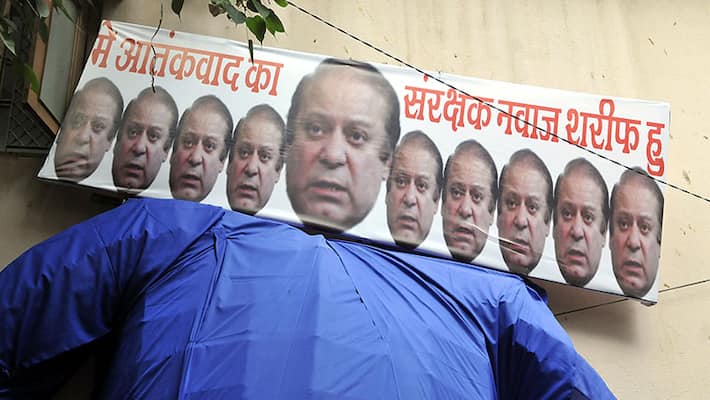 If true, India's first decisive and successful "surgical strike" and a carefully scripted diplomatic offensive has reportedly forced Pakistan to rethink.
Dawn, the leading Pakistan daily, on Thursday, reported that the civilian government had warned the military and intelligence to act against terrorists or face international isolation.
At the same time, there are fresh intelligence reports claiming more than 100 terrorists are waiting in at least dozen "launch pads" across the Line of Control(LoC) waiting to enter India.
Last week India claimed to have targeted seven "launch pads" with "surgical strikes".  
Since then, there have been claims of multiple attacks inside the Indian territory as well as several incidents of border firing.
 
According to the Indian army, on Wednesday night, militants from Pakistan tried to breach the LoC at two points in the Nowgam sector and one at Rampur.
The two sides reportedly traded artillery fire across the Line of Control in Nowshera, Pallanwala and Mendhar sections overnight.
Twenty shops were gutted in Sabjiyan sector in Poonch when a shell landed. Three suspected militants who tried to raid an army base in northern Kashmir were shot dead on Thursday. The people are terrified.
All this created such a panic that hundreds of people fled from border villages in Punjab even though there was no visible troop buildup on either side. Recent reports indicate that the people are now returning to their homes.
After a week of jubilation and speculation on how exactly India inflicted "heavy casualties", the Indian army says they are okay if video evidence of the strike is released but passed the buck to the PMO.
The opposition, including Arvind Kejriwal, riding the popular sentiment, congratulated Prime Minister Narendra Modi with a caveat - release evidence to counter Pakistan's propaganda.
The media bluster is not over. One newspaper claims to have 'exclusive' proof of strikes quoting anonymous eyewitness reports from across the border conveying information through "commercially available encrypted chat system" to their relatives on the Indian side. 
Another network took 'breaking news' to an altogether new level calling it a 'global exclusive' and 'big exclusive' by 'nailing' the Pakistan lie using audio recordings.
Anyone expressing any doubt on the extent of the damage was called anti-national on national television. The media joined the ruling party in condemning whoever didn't agree with them.
The Prime Minister played the good cop versus bad cop saying that chest thumping is not desirable and nobody should speak out of turn.
Never has the ruling government found so much PR support from private media houses defending the government claims without as much questioning the operations and bashing any scepticism from experts, politicians or even fellow journalists.
Indian journalists have no access to the Pakistani side of the LoC, so they will never get the ground report.
A team of journalists in Pakistan, however, was taken to some of these areas by the Pakistan army to prove otherwise and that too will not be credible.
While there is no doubt that India surprised even herself with this action, poor handling of information has divided the house.
Meanwhile, Kashmir continues to bleed, but not quite visible in the smokescreen. 2,096 incidents were reported in 90 days of shutdown in which 69 civilians have been killed and 8,678 were injured.
Two members of the security forces have been killed in clashes and 4,011 have been wounded. Fifty-two buildings have been damaged, and 44 have been set on fire.
The coming of winter may bury this under the snow, but the troubles won't go away, and India will have to resolve its home turf while sustaining the pressure it has successfully built on Pakistan without having to escalate militarily.
Last Updated Mar 31, 2018, 6:57 PM IST