Narendra Modi met another Narendra Modi, waxed version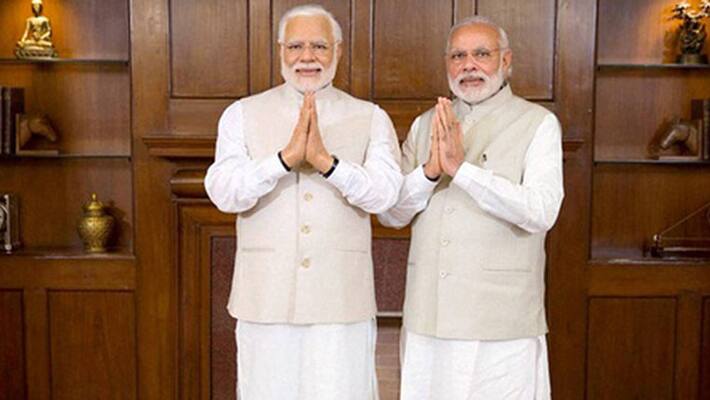 Prime Minister Narendra Modi met his waxed version in New Delhi yesterday. The waxed statue of Modi will be taken to famous Madame Tussauds museum, London, and will be on display from 28 April.

Three other Modi wax figures will be displayed in Singapore, Hong Kong and Bangkok.

"What can I say? As far as art is concerned, the Madame Tussauds team is exceptional at what they do. What Lord Brahma does normally is what the artists there are doing." PM Modi was quoted as saying in a report.
For the photo op, the real Modi was dressed like the statue.
The world famous wax museum already has statues of other contemporary leaders. Modi will stand along with Mahatma Gandhi.
Each of statues cost about 150,000 pounds and were completed in about four moths.
Last Updated Mar 31, 2018, 6:43 PM IST