Narendra Modi at USIBC: India invites you to invest in infrastructure
Prime Minister Narendra Modi delivered the keynote address at the USIBC India Ideas Summit on July 22.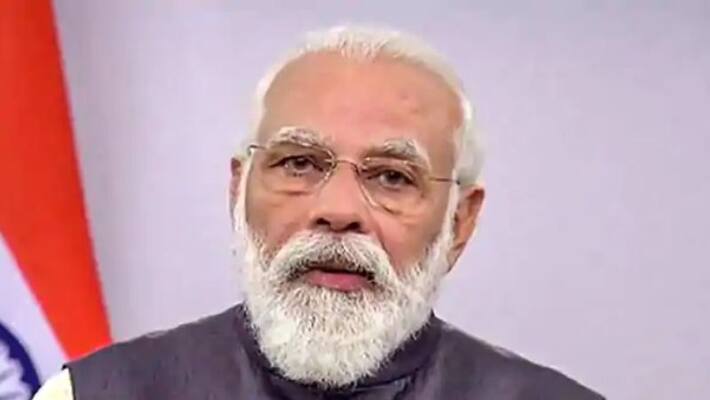 New Delhi: The India Ideas Summit is hosted by the US-India Business Council. This year marks the 45th anniversary of the formation of the Council. Prime Minister Narendra Modi congratulated the US-India Business Council for completing 45 years.
Here are the highlights of his speech:
1. "It has taken a global pandemic to remind us how important resilience is."
2. "The recent experience has taught the world that the global economy has been too focused on efficiency and optimisation. Efficiency is a good thing. But, on the way, we forgot to focus on something equally important. That is resilience against external shocks."
3. "Today, there is global optimism towards India. This is because India offers a perfect combination of openness, opportunities & technologies. India celebrates openness in people and in governance. Open minds make open markets and open markets lead to greater prosperity."
4. "Every year, we are reaching record highs in FDI. FDI inflows in India in 2019-20 were $74 billion, an increase of 20% from the year before that."
5. "Even during the pandemic, India has attracted foreign investment of more than $20 billion between April-July."
6. "We have what's needed to power the global economic recovery. The rise of India means a rise in trade opportunities with a nation that you can trust."
7. "India and the US are two vibrant democracies with shared values. We're natural partners. Our friendship has scaled many heights."
8. "I would like to tell American investors there's never been a better time to invest in India."
9. "It's time that our ties play an important role in helping the world bounce back from the pandemic."
10. "India is contributing to the resilient world with Atmanirbhar Bharat".
11. "India invites you to invest in the healthcare sector as the sector is growing 22% every year. Our companies are also progressing in production of medical-technology, telemedicine and diagnostics".
12. "Civil Aviation is another area of great potential growth. The number of air passengers are expected to more than double within the next 8 years. The top private Indian airlines plan to include over a thousand new aircraft over the coming decade."
13. "India invites you to invest in defence & space. We're raising the FDI cap for investment in the defence sector to 74%. India has established 2 defence corridors to encourage production of defence equipment & platforms".
14. "India invites you to invest in Energy as India evolves into a gas-based economy. There will be big investment opportunities for US companies. There are also opportunities in clean energy. To generate more power for your investment, this is the best time to enter Indian power sector".
15. "When the markets are open, when the opportunity is high and the options are many, can optimism be far behind? You can see the optimism when India rises in key business ratings. Particularly the Ease of Doing Business ratings of the World Bank".
Last Updated Jul 22, 2020, 9:48 PM IST