This year only two tableaux will be allowed to take part in the Mysuru Dasara procession. Unlike every year only five cultural troupes will be allowed to perform in the Jamboo Savari.
Mysuru: Every year the Jamboo Savari procession would go on for hours before the arrival of the golden howdah. Tableaux from almost every district and department in the state would take part in the procession.
However, this year only two tableaux will take part in the Dasara procession. One of the tableaux is dedicated to the COVID-19 warriors who have been risking their lives caring for the people of the state and the country.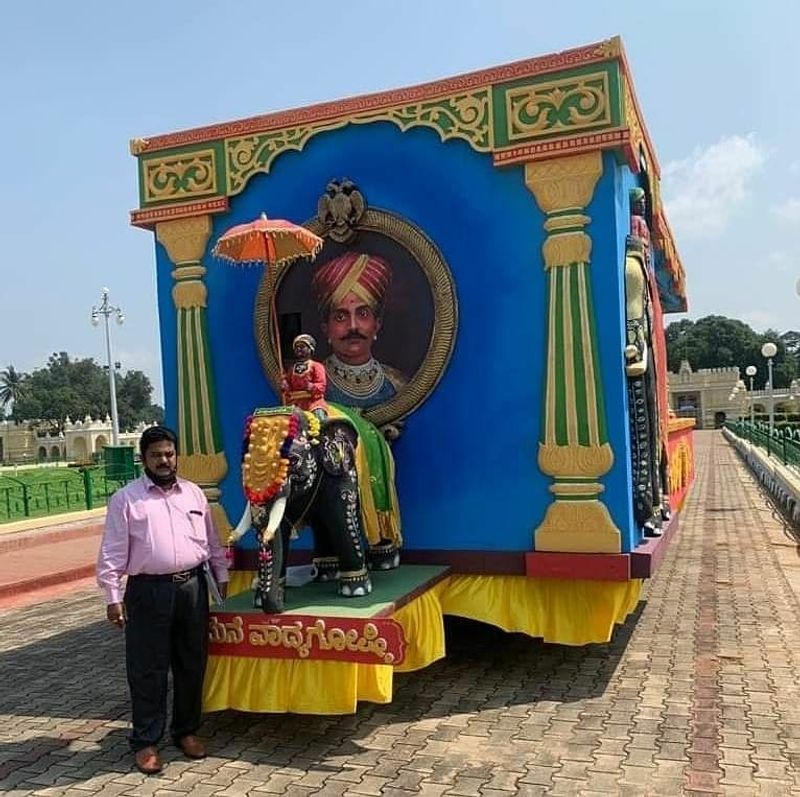 Also read: Last day of Mysuru Dasara; Watch the Jamboo Savari live from your homes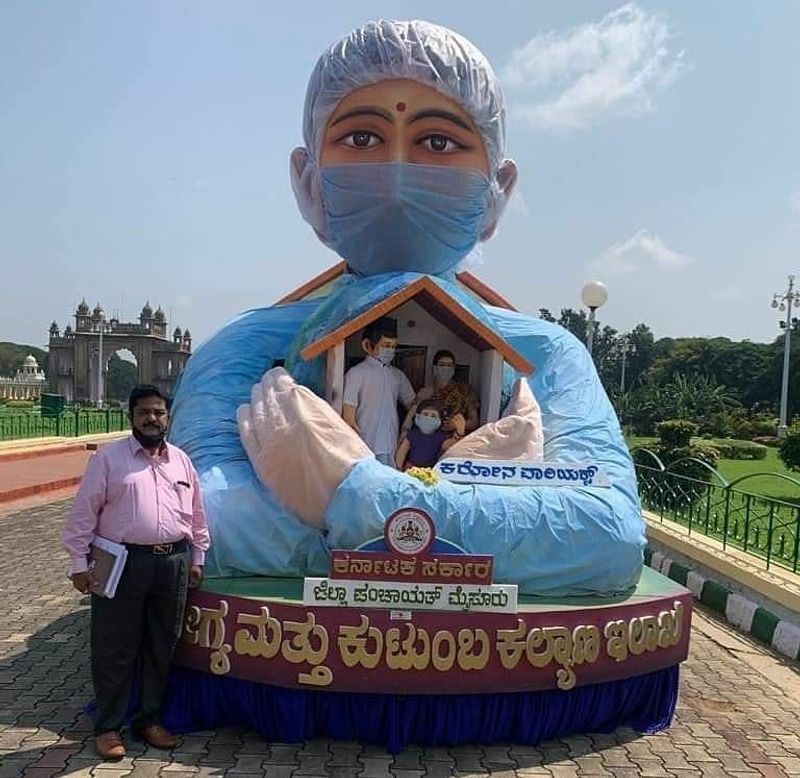 Not just the tableaux but the cultural troupes performing this year is also restricted. It is reported that only five cultural troupes will perform before the arrival of the golden howdah carried by Abhimanyu.
Meanwhile, Chief Minister of Karnataka BS Yediyurappa will be performing the Nandi puja at the Balarama gate of the palace between 2:59pm and 3:20pm.
The final leg of the Dasara festivities in the palace will be the Jamboo Savari with the star elephant Abhimanyu carrying the idol of Chamundeshwari on the golden howdah.
CM Yediyurappa will once again offer puja to the idol of Chamundeshwari along with other dignitaries. The Jamboo Savari which will happen inside the palace premises only this year will be held between 3:40pm and 4:15pm.