Mutt leaders warn Yediyurappa of destabilising Karnataka government

Earlier, it was Vachananda Swami and now it is the Srisailam Saranga Mutt seer who has warned Yediyurappa of upsetting the Cabinet ship if a certain MLA is not given a ministerial berth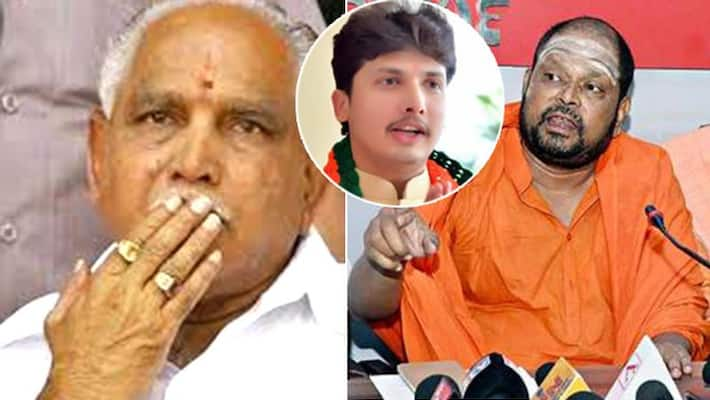 Looks like mutt leaders who once preferred BS Yediyurappa to head the Karnataka government have resorted to arm twisting him. A seer from Kalburgi has warned of destabilising his government by making 10 MLAs resign if a certain MLA is not made minister.
Jagadguru Sarangadhara Deshikendra Swamiji of Saranga Mutt, Srisailam made the shocking remark in Kalburgi at a public program.
The swamiji demanded a Cabinet berth for Dattatraya Chandrashekhar Patil Revoor also known as the Appu Gouda Patil representing Kalburgi South Assembly. He said, "He is a secular leader and if this time, an opportunity is missed, it will take another 30 years for a Lingayat to become chief minister. After a three-year term, Yediyurappa should become CM for five more years. If CM Yediyurappa fails to fulfil the promise of giving representation to leaders from Hyderabad Karnataka region, I will ask MLA Appu Gouda to resign and stay at home. I am capable of getting 10 more MLAs to submit their resignation."
Earlier, Vachananda Swami of Panchamasali Lingayat sect had demanded that MLA Murugesh Nirani be made minister and warned chief minister Yediyurappa of consequences.
Nirani who has been trying to get into the Yediyurappa Cabinet was kept away and 10 turncoats from Congress-JDS were made ministers. 
Last Updated Feb 29, 2020, 10:16 AM IST