Muslim couple conducts wedding of adopted girl in Hindu temple
The Hindu girl Rajeshwari tied the knot with Vishnu Prasad in the presence of family and friends belonging to both Hindu and Muslim communities in Kerala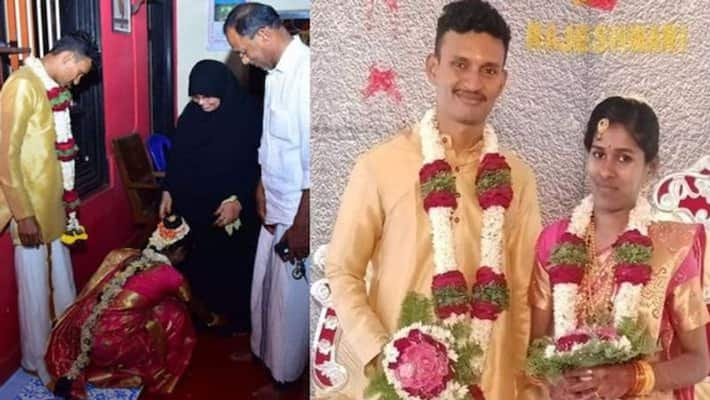 Kasaragod : A Kerala Muslim couple conducted the wedding of their foster daughter, who is a Hindu. The wedding was conducted at Bhagavathi temple in Kerala, scripting another tale of communal harmony at Kasaragod.
The wedding ceremony was held on February 16.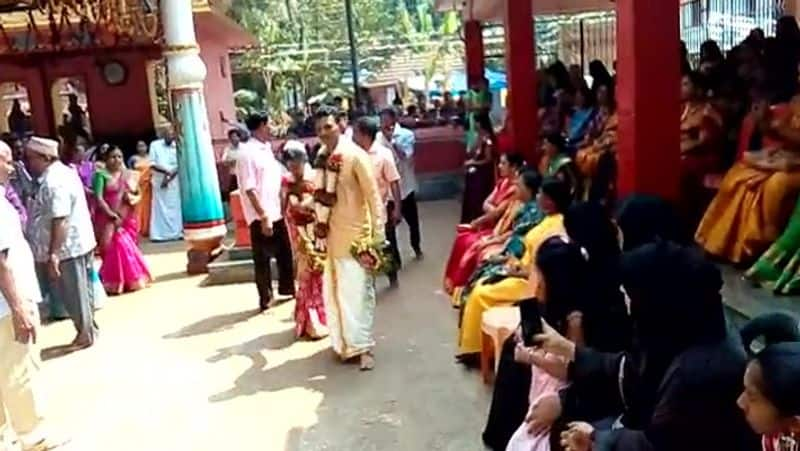 The adopted woman Rajeshwari tied the knot with Vishnu Prasad in the presence of family and friends belonging to both Hindu and Muslim communities.
Abdulla and Khadeeja adopted Rajeshwari after her father, who worked at Abdulla's farm, died.
Rajeshwari's mother also passed away when she was a child.
Rajeshwari grew up alongside Abdulla and Khadeeja's three sons- Shameem, Najeeb and Shereef.
Earlier in January this year, cutting across the lines of religion, a mosque in Kerala's Kayamkulam hosted a Hindu marriage ceremony.
The marriage hosted by the Cheruvally Muslim Jamaat Mosque near Alappuzha, was held according to Hindu rituals with guests from both the communities participating.
The bride Anju and the groom Sarath exchanged garlands and performed rituals in the presence of a priest at the mosque premises, which was decked up for the rare occasion signifying communal amity. A vegetarian sadya (feast) was also held at the premises.
Kerala chief minister Pinarayi Vijayan took to Facebook to congratulate the young couple and wrote, "The state has always upheld and showcased such beautiful examples of religious harmony. Kerala is one and we will stay united."
 
Last Updated Feb 18, 2020, 12:40 PM IST