Municipal chairman felicitates nurse who was obstructed from joining work due to corona scare
A nurse, who was obstructed by the locals to join duty due to the fear of spreading coronavirus in West Bengal's North 24 Parganas district, was felicitated by the chairman of the local municipality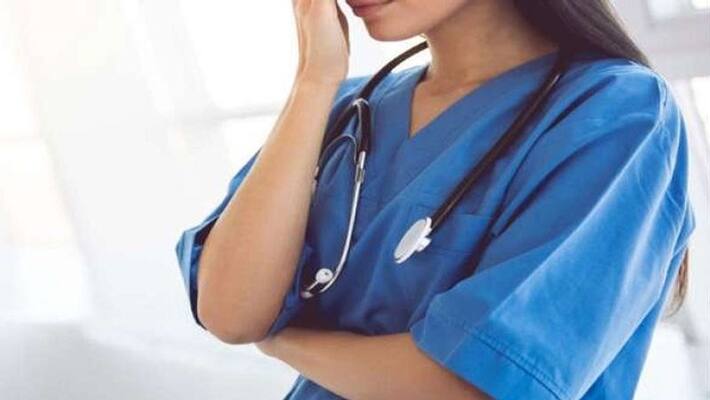 A nurse from Ichapur in West Bengal's North 24 Parganas district was unable to join duty for the last few days as locals obstructed, forcing her not to rejoin duty due to coronavirus fears.
Upon receiving the news, the chairman of the local municipality took swift action. To correct the misconcept of the locals, he himself went to the nurse's house and felicitated her. He greeted the woman with a bouquet and sweets. He also explained to the locals how important the role of doctors and nurses is in the current situation. And it seems to have worked.

The chairman promised her that he would send his car for the nurse. Not only for that day, but throughtout the lockdown period, his car will be at her service. "She is like my daughter. So I came to solve her trouble. I have blessed her, so that she can have the opportunity to serve a lot of patients throughout her life," said chairman Malay Ghosh to the media later.
The nurse, identified as Suchitra Pramanik, a resident of Sharat Colony area of Ichapur, had been undergoing nursing training at Sonarpur in South 24 Parganas district. However, she could not finish the training due to coronavirus outbreak. She was appointed to the BN Basu Hospital in Barrackpore on emergency. However, the newly appointed nurse complained that she could not join duty yet due to the obstruction of the locals.
As she returned home from another district in the midst of the pandemic, neighbours feared she might spread COVID-19 in the area. Therefore, the nurse was not allowed to leave her house at all. As soon as the incident came to light, there was an uproar in the area. Malay Ghosh, the chairman of North Barrackpore Municipality, assured to look into the matter.
Last Updated Apr 26, 2020, 2:41 PM IST