Mumbai Police book News18 news anchor Amish Devgan for spreading fake news on his show
Amish Devgan, the anchor of News18 Hindi, is in soup after being booked by the Mumbai Police after his Aar Paar show went on air with alleged hate and fake content. The complainant said, Devgan was running false news against Muslims by linking an unrelated video.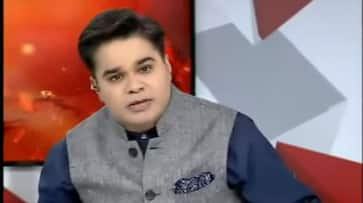 After falsely claiming that Muslims were offering Namaz in Kurla Masjid during lockdown and showing a video of Muslims gathered at the Masjid and misbehaving, TV18's news anchor Amish Devgan is in trouble. A complaint has been filed against him.
The complaint was filed by Shahzad Khan, the founding member of Public Care Foundation and President of All India Transport Congress (INTUC) citing the very reason.
Quoting Devgan's 'Aar Paar' program in the complaint, Khan said, "Iss samay ki bohot badi khabar, Kurla se tasveerein aa rahi hai waha par namaaz ke baad masjid mein logo ki jyada bheed thi toh police vahan par gayi hai. Police ke sath badsalukhi ki gayi hai. (English translation - "We have big news coming from Kurla. A huge crowd has assembled at the mosque after offering namaz and the cops reached the spot. The police were manhandled when they reached the area.)
This is what the news anchor claimed on his show. Neither the incident took place on a Friday, nor did it take place outside a masjid between the police and the worshippers, as claimed by Devgan and his channel.
According to reports, the scuffle involving police and worshipers took place on April 29. The incident happened when a person named Rizwan Zuber Memon abused a team of police patrolling on Kurla Pipe Road. Soon a crowd gathered and Rizwan fled the scene. Later, an FIR was registered against him, however this scene was linked to Aar Paar show by Devgan.
The complainant opines that Devgan targeted both Mumbai Police and the Muslim community with fake news. And to "protect journalism slipping away with such willful errors", he filed a complaint against the news anchor.
Although news anchor Amish Devgan made a 30-second apology on screen for running a false report, the complainant refused to budge.
Last Updated May 7, 2020, 9:58 AM IST