Mumbai crosses grim milestone with 50,000 coronavirus cases
Maharashtra COVID-19 figures are as follows: Positive cases 88,528, 3,169, discharged, 40,975, active cases 44,374, people tested so far 5,64,331.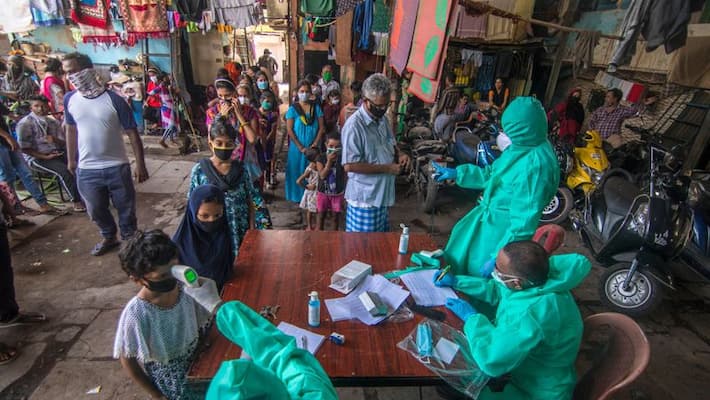 Mumbai: Number of COVID-19 cases in Mumbai crossed the 50,000-mark on Monday and reached to 50,085 with 1,311 more people testing positive for the viral infection, a health official said.
The number of fatalities stood at 1,702, he added. 64 more people succumbed to the infection.
Of the 64 deaths, 43 patients had co-morbidities, the Brihanmumbai Municipal Corporation (BMC) said.
A total of 842 people were discharged after recovery, taking the total number of such cases to 22,038, it stated.
Of the 50,085, 26,345 or 52.6% of the cases are active., the BMC added.
The number of cases is likely to see a surge in the coming week, as the city partially opened up in a three-phased plan that concluded on Monday.
The city's mortality rate is 3.39%. It has a recovery rate of 43.9%, as 22,032 people have recovered and have been discharged. The doubling rate – time taken for the number of cases to double – for the city is 23 days. So far, Mumbai has conducted a total of 2,29,899 tests, with a percentage positivity of 21.11.
Maharashtra today reported 2,553 new coronavirus cases taking the case count to 88,528. The states' fatalities once again shot past the 100-mark with 109 deaths.
Of the total 109 COVID-19 deaths, 64 were recorded in Mumbai, Aurangabad reported 8 fatalities, seven people died of the deadly contagious virus in Pune. Six deaths were recorded each in Jalgaon and Solapur, 5 in Thane, 4 in Dhule, 2 in Nashik, and one each in Nanded, Palghar, Jalna and Ahmednagar.
"Of the 109 deaths being recorded, 32 fatalities had occurred in the last two days while the rest (77) during May 3 and 5," an official statement said.
Last Updated Jun 9, 2020, 9:24 AM IST