Mumbai's air quality worse than Delhi, dips to 156 due to construction
Mumbai has unexpectedly overtaken the national capital with a very high AQI (air quality index) score of its own. New Delhi has historically had bad air quality closer to the winter months, primarily owing to stubble burning from nearby states.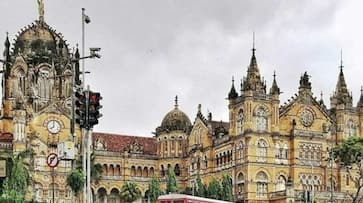 Mumbai has gained attention due to its Air Quality Index (AQI) being lower than that of the nation's capital. Alarm bells ring in Maharashtra's capital city which also faces the threat of Cyclone Tej. Earlier this week, the city's temperature soared to a four-year high for October, levels of PM10 — Particulate Matter, with a diameter of 10 microns or less (human hair is 50-70 microns) and, therefore, inhalable — crossed its levels in Delhi.
According to data from the Central Pollution Control Board, as of 4 pm on October 19, Mumbai had an average AQI score of 156 while New Delhi was at 121.  An AQI of 200 or more is regarded as Poor, while 300 or higher is Very Poor and poses a major health risk.
Notably, the number of 'Poor' air quality days in December-January 2022-23 almost doubled from the 17 in that two-month period in 2019-20 in Mumbai.
The abrupt increase in particulate matter in the air in Mumbai can be partially attributed to climate change, the drop in La Nina, or the cooling of the ocean surface, and altered wind patterns.  
In its Mumbai Air Pollution Mitigation Plan, which was published in March of this year, the Brihanmumbai Municipal Corporation (BMC) listed "dust arising from construction site and construction debris" as one of the top five sources of air pollution.
The other four are: the removal of road dust; the open burning of trash and solid waste; the use of dirty fuels in roadside cafes, bakeries, dhabas and restaurants; and a variety of companies, such as those that use casting yard and ready-mix concrete (RMC) factories.
Last Updated Oct 20, 2023, 7:27 PM IST