Mother elephant removes barrier for her newborn's baby steps; video goes viral
A video has gone viral on social media, wherein a mother elephant is seen removing a branch to make way for her newborn calf.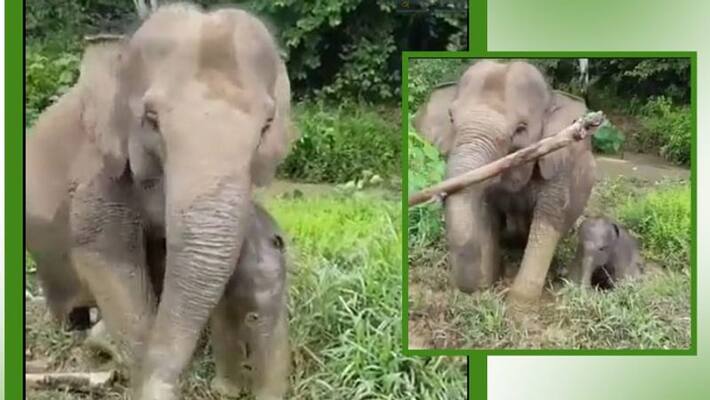 A video is doing rounds on social media, wherein a mother elephant is seen helping her newborn take baby steps. Indian Forest Service (IFS) officer Susanta Nanda took to Twitter on Friday to share the heartwarming video.
"Mothers will not tolerate slightest of obstacles in the way of their kids. It removes the branch from the way for its few hours old little champion. Adorable elephants and cute calves are always fascinating," captioned Nanda while sharing the clip.
In the tweet, officer Nanda also mentioned that this is an old clip which he received on WhatsApp.
Watch the video here:
The video shows how the elephant and the baby are crossing a muddy area. The mother saw a branch that was about the block their journey and she quickly used her trunk to get rid of the obstacle for the ease of the baby elephant.
Once the branch was moved the mother and the baby moved ahead.
Last Updated Jun 12, 2020, 4:10 PM IST