MoS Railways Suresh Angadi gives shoot at sight order for destroying railway property
Minister of state, Railways Suresh Angadi on Tuesday instructed the concerned district administration and railway authorities to shoot at sight anybody who destroys public property, including the railway.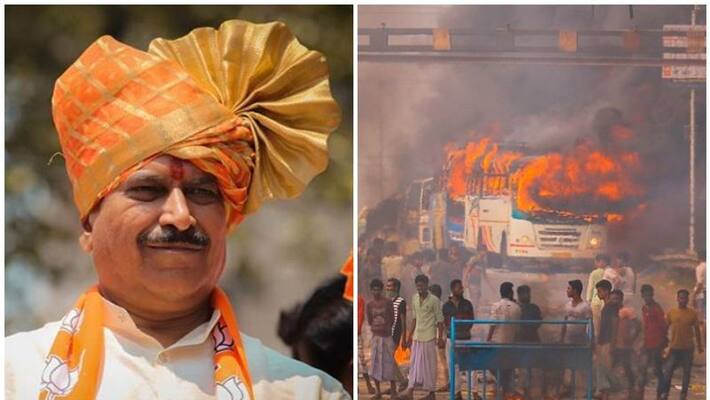 Hubballi: Amid the ongoing protests across the country over the Citizenship Amendment Act (CAA), Union railways           minister Suresh Angadi has given stringent order to railway authorities and concerned district officials to take the toughest action against those who destroy railway property in the name of protests.
Suresh on Tuesday reacting to railway undergoing losses due to protests going on in West Bengal and other states said, "I strictly warn concerned district administration and railway authorities, if anybody destroys public property, including railway, I direct as a minister, shoot them at sight."
"If anyone is destroying railway property, then I ask the chief minister of the particular state to initiate stringent action just as Sardar Vallabhai Patel had taken to merge Hyderabad with India," he said at Hubballi.
Recently, railway services in West Bengal were badly affected as CAA protesters held demonstrations by blocking railway tracks, ransacking some stations and setting fire on railway tracks.
He insisted that the CAA will not cause any trouble to the citizens of India as it is aimed at giving citizenship to Hindus, Jains, Buddhists in Pakistan, Afghanistan and Bangladesh so that they can make a living here. The minister was in Hubballi to inaugurate the Railway Recruitment Board Satellite Office for the benefit of unemployed youths in the southern region.
The minister further asserted that it is taxpayers' money that is affected, and to develop a train takes years together.
The Citizenship (Amendment) Act seeks to grant Indian citizenship to refugees from Hindu, Christian, Sikh, Buddhist and Parsi communities fleeing religious persecution from Pakistan, Afghanistan, and Bangladesh, and who entered India on or before December 31, 2014.
With PTI Inputs 
 
Last Updated Dec 18, 2019, 8:28 AM IST