Modi at Mhow pays tribute to Ambedkar on his birth anniversary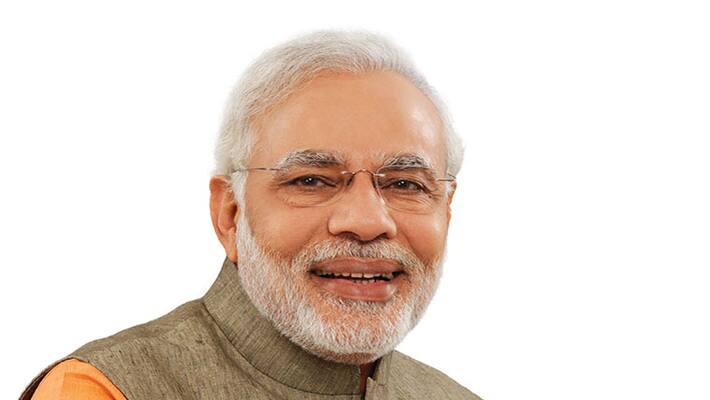 Prime Minister Narendra Modi, today paid tribute to Dr. B R Ambedkar at his birth place in Kalipaltan area of Mhow cantonment town on his 125th birth anniversary.
Modi also addressed a public meeting in Mhow and launch the 11-day-long 'Gram Uday Se Bharat Uday Abhiyan' (village self-governance campaign).
In his address he spoke about Ambedkar's fight for injustice, respect and injustice.  Modi emphasised on empowerment of villages for development.  
The government of Madhya Pradesh have installed a memorial of Ambedkar at his birth place.
Prime Minister Modi spent some time at the Bhim birthplace memorial.
The PM is accompanied by Chief Minister of Madhya Pradesh Shivraj Singh Chouhan and other senior BJP leaders.  
Last Updated Mar 31, 2018, 6:43 PM IST